It's not a new breach, but new information on an old cyber disaster. Remember the Yahoo breach -- the one in which they said roughly a billion user credentials were compromised? It turns out the company's count was off -- to the tune of 2 billion users.
That's right, according to Yahoo (which is now part of Verizon), every single one of their user accounts were compromised. That's roughly 3 billion users who have had their credentials exposed to hackers. The accounts hit by the breach include those on Yahoo email, Tumblr, Fantasy and Flickr.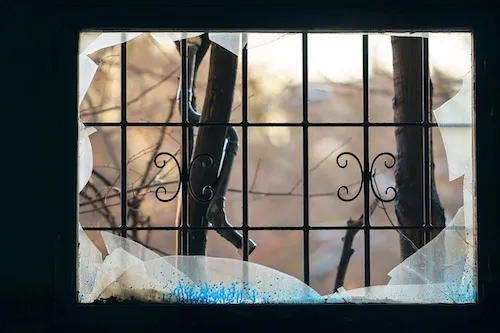 In the statement announcing the additional impact, Oath (the name for the company that now includes both Verizon and Yahoo) said, in part, "...the company recently obtained new intelligence and now believes, following an investigation with the assistance of outside forensic experts, that all Yahoo user accounts were affected by the August 2013 theft." That's the bad news for Yahoo customers and users.
The good news came a few lines down in the statement, where the company noted, "The investigation indicates that the user account information that was stolen did not include passwords in clear text, payment card data, or bank account information." Of course, not everyone is convinced that consumers don't need to worry.
In a written statement commenting on the news, Ilia Kolochenko, CEO of web security company High-Tech Bridge, said, "Taking into consideration that the integrity of Yahoo user accounts was compromised, one can reasonably infer that Yahoo ignored the fundamental principles of access segregation, continuous security monitoring and related security processes. Therefore, it's a bit hard to believe that sensitive information related to these accounts remained safe. Moreover, even hashed passwords can be bruteforced and then leveraged by the attackers. Information like date of birth or answer to secret question(s) can be a universal door-opener for cyber criminals."
Concern over the ultimate safety of consumer private information is widespread. In a statement supplied to Security Now, Rich Campagna, CEO of Bitglass said, "Back when the breach was first disclosed, we noted that many large enterprises lack the necessary controls to limit unauthorized access. While this remains the case, a breach where virtually all Yahoo users are affected is unprecedented."
---
You're invited to attend Light Reading's 11th annual Future of Cable Business Services event. Join us in New York on November 30 for the premier independent conference focusing on the cable industry's continuing efforts in the commercial services market – all cable operators and other communications service providers get in free.
---
With no banking information or clear-text passwords in the data store, some might ask what value the account information might have for hackers. One answer is legitimate email addresses for phishing attempts. In a written statement commenting on the Yahoo news, Lisa Baergen, director at NuData Security said, "Phishing -- one of the oldest tricks in the fraudster's playbook -– still works. In fact, with social data and compromised credentials, it works remarkably well. If your policies and training practices aren't up to par, you're only inviting needless risk. Many phishing campaigns are so personalized that they have a successful open rate as high as 30%. So it's not a question of if, but when."
While it can be argued that Yahoo received economic sanctions in the form of dramatically lowered valuation during the sale to Verizon, questions still remain about how a breach of this magnitude could have happened when any real security infrastructure was in place. As Campagna said, "It's difficult to imagine any circumstance in which an organization committed to security could have all network segmentation, policies, and security measures bypassed completely. Even over a prolonged period of time, it is exceedingly difficult to exfiltrate 3 billion records without setting off a single actionable alarm."
He continued, "When the deal between Verizon and Yahoo was initially announced, we saw the direct impact that the breach had on the price of the acquisition. This goes to show that a seemingly small gap in security can be devastating and have prolonged implications for any business."
Related posts:
— Curtis Franklin is the editor of SecurityNow.com. Follow him on Twitter @kg4gwa.