The WPA2 protocol used by most WiFi connections is nearly 20 years old, and was the target of the KRACK exploit three months ago that left it in tatters.
There's no real surprise then that the Wi-Fi Alliance, an industry group made up of players such as Apple Inc. (Nasdaq: AAPL), Qualcomm Inc. (Nasdaq: QCOM) and Microsoft Corp. (Nasdaq: MSFT), have let it be known at CES this week in Las Vegas what its successor will look like.
While an official protocol draft will not be ready until later in the year, the group gave general directions as to which features will be included in the new standard. The idea seems to be giving guidance to both users and those companies that make the hardware what will be needed to implement the updated WiFi standard.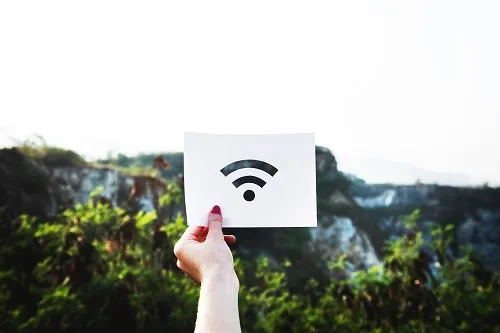 The first feature of WPA3 that was enumerated will be a resistance to brute-force attacks. This is done by blocking authentication after several failed login attempts. Such a feature will most likely be welcomed by everyone, since these types of attacks have become common against WiFi networks.
A new capability will also be added so that WiFi-enabled devices that do not have a screen will be WPA3 configurable from a device such as a smartphone or tablet. This will no doubt see the most use in Internet of Things (IoT) devices such as smart lightbulbs and the like. (See IoT Security Is a Matter of Life & Death.)
Encryption composes the thrust of the last two features.
What the Alliance calls "individualized data encryption" will be carried out between a device and the access point or router. This is being put in the standard to deal with open networks -- take your local corner coffee shop as an example -- that currently do not greatly hinder one member of the same open network from being able to spy on another since the network traffic is not at all encrypted.
A newer cryptographic method with be used in WPA3 that the Alliance describes as a "192-bit security suite, aligned with the Commercial National Security Algorithm (CNSA) Suite from the Committee on National Security Systems," that "will further protect Wi-Fi networks with higher security requirements such as government, defense, and industrial."
The specifics of that method have not yet been detailed, and will surely require analysis of the implementation at some later point to determine how robust it is.
It seems likely that adoption of WPA3 will be rapid and widespread, given the problems that WPA2 faces. The technology has been around for a while, but having it in WPA3 will force its use by manufacturers that want to be certified as compliant.
Related posts:
— Larry Loeb has written for many of the last century's major "dead tree" computer magazines, having been, among other things, a consulting editor for BYTE magazine and senior editor for the launch of WebWeek.