Check Point is giving a red card to cybercriminals conducting a phishing campaign against World Cup soccer fans.
In a June 18 report, the software security company found that an unknown group is using the excitement around the FIFA World Cup to lure fans into downloading a schedule of fixtures and a result tracker that are hiding malicious software.
Check Point researchers first noticed the campaign in late May, and it picked up the intensity on June 5 -- about the time the World Cup matches started in Russia. The phishing scheme has continued over the past two weeks.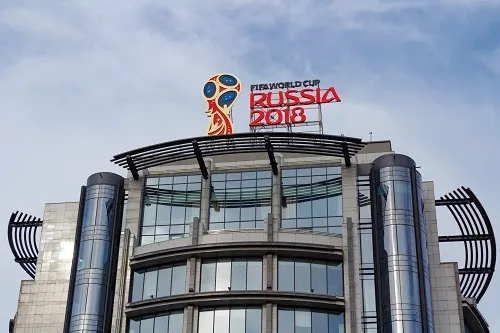 Soccer fans who are targets of the campaign are sent emails with the subject line: "World_Cup_2018_Schedule_and_Scoresheet_V1.86_CB-DL-Manager."
Inside the emails are an attachment that carries a piece of malware known as "DownloaderGuide," which downloads and installs a number of a potentially unwanted programs or PUPs that can include toolbars, adware or system optimizers.
All told, Check Point researchers found nine different executable files and all used the same subject line.
"Events that attract huge amounts of popular interest are seen by cyber-criminals as a golden opportunity to launch new campaigns," Maya Horowitz, Check Point's Threat Intelligence Group Manager, wrote in a statement. "With so much anticipation and hype around the World Cup, cybercriminals are banking on employees being less vigilant in opening unsolicited emails and attachments. As such, it is critical that organizations take steps to remind their employees of security best practices to help prevent these attacks being successful."
---
Now entering its fifth year, the 2020 Vision Executive Summit is an exclusive meeting of global CSP executives focused on navigating the disruptive forces at work in telecom today. Join us in Lisbon on December 4-6 to meet with fellow experts as we define the future of next-gen communications and how to make it profitable.
---
In its statement, Check Point urged World Cup fans to take preventative security measures including:
Keeping software updated on PCs, smartphones and other devices
Looking out for fake websites that contain malware
Avoiding opening emails from unknown senders
Taking security precautions when using public WiFi hotspots
The World Cup is not the only big-ticket sporting event that has been the target of cyberattacks. Earlier this year, Kaspersky Labs and several other security firms detailed a sophisticated cyberattack that targeted the Winter Olympics in South Korea. (See 2018 Winter Olympics Websites Hit by Cyberattack – Reports.)
Unlike this attack against the World Cup, the Olympics cyberattack, dubbed Olympic Destroyer, appeared to be the work of a nation-state targeting the government of South Korea. That attack played havoc with the PyeongChang opening ceremony, disrupting WiFi in the stadium, interrupting television signals and Internet access in the press area and causing other problems. (See Kaspersky: Olympic Destroyer Creator Left 'False Flag' Clues .)
Related posts:
— Scott Ferguson is the managing editor of Light Reading and the editor of Security Now. Follow him on Twitter @sferguson_LR.