This week, the Wi-Fi Alliance announced the long-awaited release of WPA3, which is the latest version of Wi-Fi Protected Access (WPA) protocol -- the user authentication technology needed for WiFi connections.
WPA2 -- the predecessor to WPA3 -- was shown to have significant vulnerabilities late in 2017 that required a redesign of the standard used by manufacturers in their hardware devices. The security problem -- although somewhat mediated by some vendors -- made it simple to intercept protected WiFi transmissions.
The so-called KRACK exploit prompted the Alliance to announce at CES in January that the organization would create a new standard to replace the nearly 20-year-old WPA2. (See WPA3 Standard Teased at CES Following KRACK Attack.)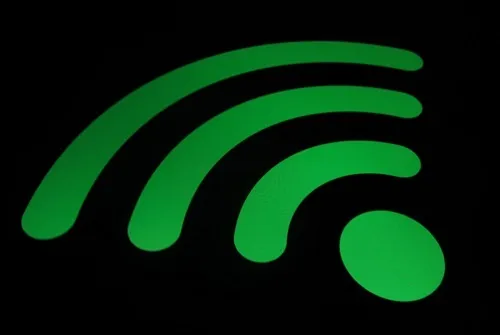 The Alliance announced that WPA3 adds new features to "simplify" WiFi security, enable more robust authentication, and deliver increased cryptographic strength. The organization also noted that it has disallowed outdated legacy protocols, and require use of Protected Management Frames (PMF) to maintain "resiliency of mission critical networks."
WPA3 does not yet have a drop-dead date for adoption, although it is expected that it will be adopted quickly for competitive reasons by manufacturers -- if not for technical ones. WPA3 will be backwards compatible with existing WPA2 devices, which will make the upcoming transition smoother.
The standard, like its predecessor, has two distinct modes of operation: WPA3-Personal and WPA3-Enterprise. Authentication methods that are used in these modes is what differentiates them.
In the personal mode, it uses the Simultaneous Authentication of Equals (SAE) algorithm, which replaces the Pre-shared Key (PSK) of WPA2. SAE, according to the Alliance, should be resistant to dictionary attacks that try a number of password guesses over a short period of time. It does this by rejecting login attempts after a certain number of failed attempts.
SAE also has forward secrecy as a feature. This means that the session keys -- used in each connection -- are independent and are not compromised even if the private key of the server is compromised.
---
Boost your understanding of new cyber security approaches at Light Reading's Automating Seamless Security in Carrier & Enterprise Networks event on October 17 in Chicago! Service providers and enterprises receive FREE passes. All others can save 20% off passes using the code LR20 today!
---
So, if attackers find a WiFi network's password, the forward secrecy means they will be unable to decrypt any of the previous traffic captures that were sent inside that network. And that is quite the useful feature.
The optional enterprise mode has 192-bit minimum-strength security protocols and other cryptographic tools.
Within the enterprise edition, the Alliance included 256-bit Galois/Counter Mode Protocol (GCMP-256) for authenticated encryption; 384-bit Hashed Message Authentication Mode (HMAC) with Secure Hash Algorithm (HMAC-SHA384) for key derivation and confirmation; Elliptic Curve Diffie-Hellman (ECDH) exchange and Elliptic Curve Digital Signature Algorithm (ECDSA) using a 384-bit elliptic curve for key establishment; and authentication and 256-bit Broadcast/Multicast Integrity Protocol Galois Message Authentication Code (BIP-GMAC-256) for a robust management frame protection.
Greg Dorai, vice president of Cisco WLAN, wrote in a June 25 statement:

Cisco is in full support of Wi-Fi Alliance's continual focus on security evolution to WPA3... Cisco is committed to integrating WPA3 features into our Aironet Access Points and Wireless Controllers via a firmware upgrade so that our existing and new customers can take advantage of the capabilities offered by WPA3.
WPA3 seems to have the flexibility necessary to satisfy casual consumers and enterprise users of WiFi networks. Whether implementation is done by new devices or by firmware upgrades, the improvements of WPA3 make it needed by all.
Related posts:
— Larry Loeb has written for many of the last century's major "dead tree" computer magazines, having been, among other things, a consulting editor for BYTE magazine and senior editor for the launch of WebWeek.