Think about the way you provide access to your network.
You use methods such as VPNs and other application access solutions to open the door to employees and partners -- and because these technologies aren't fundamentally user and application aware once they're in, they can go anywhere they want.
Now think about what a ludicrous idea this is in terms of security.
The 2014 Target breach happened because attackers stole remote credentials from a third-party vendor. Remote logins were the same entry point for hackers attacking Home Depot and JPMorgan Chase. The very tools that were designed to make us safe are often the entry point for the most insidious threats.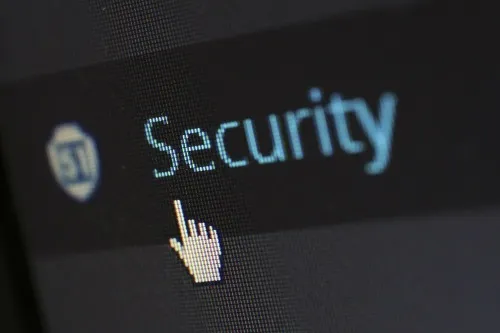 In addition, the traditional concept of establishing security policies based on source IP addresses is fundamentally flawed. IP addresses have dictated who gets to enter networks and where they can go -- however IP addresses are the most transient identifiers in your network. They change all the time, as users roam around buildings, DHCP leases renew, they change ISP networks, when they dock devices and of course when they log in from home.
Using IP addresses to manage security is particularly unworkable in the cloud era: IP addresses only ever made sense in controlled very static environments, not the transient environment of the cloud and the modern Internet.
The answer to the problem of freely granting network access and tying policy to ever-changing IP addresses: Stop extending your network to your users who need access to applications that reside on it. Ever. By doing so, you'll make your network safer while making it easier for people to access the applications they need.
Instead of adding users to networks where they get to move around freely, we need to match specific users to specific applications they need. In the past, traditional VPN technology wasn't good at helping us make these connections: It was designed to be network-centric, not focused on users or applications.
We created networks and layered security on top of them, with policies often as an afterthought.
The better way is to strongly authenticate users, and allow users and their devices to work from whatever location or network that they happen to be connecting from. Having a strong sense of trust and authentication is vital when making application access ubiquitous across any network.
For example we can profile devices by confirming they are company owned -- or not -- confirm devices' security postures are up to date and check for hardware security tokens -- all of which should figure into an assessment of the user's ability to access applications.
By authenticating users and generating certificates for devices, we trust that users are who they claim to be. Again, security based on IP addresses doesn't give you anywhere near this level of detail about who's on your network, and what they're doing there.
When users connect to applications -- not networks -- the "zero trust" approach can be applied. A truly secure network will never have any users on it; people who need to access applications are proxied through the network in a very surgical way. Without users, attackers are less likely to be able to move laterally through the network, since the zero-trust approach closes gaps in security.
When you take the network out of the equation, the user experience improves significantly.
Since the network doesn't matter, users access applications the way they would normally without the added hassle of VPNs and other access solutions. By ending the practice of putting users on your network, users will actually get to the applications they need faster and easier, while potential attackers will have one less entry point to exploit.
Related posts:
— Patrick Foxhoven is CIO and VP of Emerging Technologies at Zscaler.