In a stereotypical scene from the Middle Ages, marauding hordes would lay siege to a castle, braving trebuchets and boiling oil from the defenders in a war of attrition. But what if instead sleeping guards missed something fundamental, like forgetting to raise the drawbridge?
Metaphorically, this is exactly what is happening today as enterprises worldwide have become complacent about complying with IT safety standards that govern access to privileged accounts, running the risk of losing command and control of vital enterprise IT networks, processes, credentials and data.
A new report titled "Privileged Access Management Risk & Compliance," delves into the global state of Privileged Account Management (PAM), putting 500 organizations under the microscope. It finds that nearly two thirds of firms indicated that they would fail an access controls audit.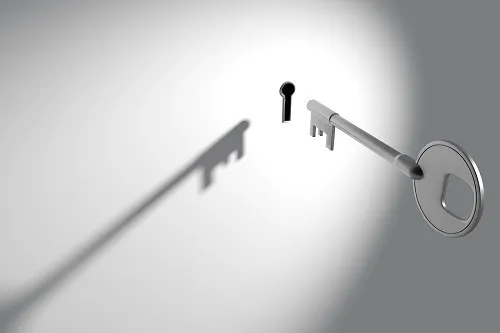 Privileged accounts offer top level access to the most valuable data, and are often the most sought-after credential by hackers because they relinquish enterprise control to, well, just about anything.
"In regard to compliance, organizations are failing to take it seriously -- approaching it as a checkbox rather than an ongoing continuous process to improve security," Joseph Carson, chief security officer at Thycotic, which conducted the survey, told Security Now. The company also sells PAM tools and products to customers.
"My personal concern is that many of the compliances are no longer a standard to raise the bar, but have become businesses losing focus on enforcing their own security control requirements... they're just doing the minimum to get the 'gold star,' " Carson added.
The report reveals a surprising lack of basic procedures that would head-off cyberattacks before impact. Nearly 75% of firms are failing to require multi-factor authentication, and 65% don't fully audit PAs. More than half are not using a secure log-on process, and about three quarters haven't fully discovered PAs.
Another 40% report of firms do nothing at all to actively discover PAs.
"I was (personally) surprised at how badly organizations are doing at protecting the most critical access controls, leaving huge gaps in security and making a hacker's job easy by allowing access to sensitive data," said Carson.
Every sector, Carson said, is behind where they should be with a defined and enforced process for PAs. More heavily regulated industries such as the financial sector are making progress, but even here, they still lack full implementation of PA security.
There are numerous compliance standards for organizations to juggle.
The European Union's General Data Protection Rules (GDPR) is the most topical, coming into play on May 25, but there are others across different industry sectors. (See GDPR Non-Compliance: Will Your Enterprise Get Busted?.)
Other best practice guides for cybersecurity include:
Yet even compliance with such a sweeping scope as GDPR is likely an helpful indicator of the success of best practice because results will only be apparent in years to come. However, in some cases, there are somewhat mitigating circumstances for why organizations are behind.
"I understand that cloud has an impact for how organizations are managing the ever-growing number of accounts and credentials," Carson said, "but when you see a problem you usually act before it gets out of control and this report tells me we are way beyond managing privileged accounts."
In other scenarios, auditors themselves are not helping because, he reckons, they're keeping the bar to pass an audit low, with firms correspondingly doing the minimum. This encourages the wrong company culture and even though firms know they should be doing more, there's no incentive.
"To me it's like explaining the importance of wearing a seatbelt in a car - and while it is important, the passengers are important, it is required by law – many still fail to comply," Carson said. "The recent example of Equifax using default credentials should be a sign to not be complacent with privileged accounts."
Related posts:
— Simon Marshall, Technology Journalist, special to Security Now