There's a new mobile device wandering around inside your network and it's going to have an effect on your security. If you want to know where it is, just look to the end of your employees' arms.
Wearables -- tiny pieces of computerized kit that users attach to their bodies in one way or another -- have been around a while. From Fitbits counting steps to watches keeping up with email, users have embraced the idea of a computer that they wear. Two developments are giving this class of consumer technology the ability to have a greater impact on the enterprise.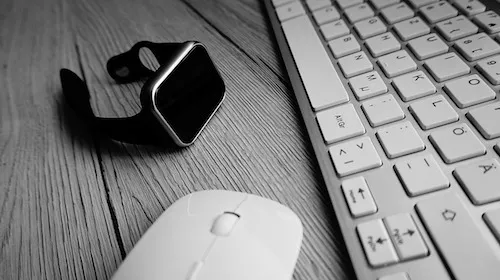 The first development is just the growing acceptance of a device class that some pundits felt would never take off. According to IDC, wearables shipments in the third quarter of 2017 were more than 26 million units, up more than 7% from a year earlier. Just as important, from the network security standpoint, is the shift in the devices that make up the market, with smart watches such as the Apple Watches growing while less capable devices like simple step trackers declined.
This shifting product makeup is important because the more capable devices assume and are capable of more direct connectivity to a local area network. While there have been essentially no examples of smart watch-based malware in the wild, no one wants to wait to respond to threats that have already become real before plans are put into place.
Content generated by these smarter devices will be more important because it is becoming more accurate and more personal. The FDA has just cleared an Apple Watch band and app to deliver medical EKG data on its wearer, making the Apple Watch capable of providing genuine medical data across whatever network the Watch and its mated phone happen to be using.
Now, add to these developments the fact that some insurance companies and corporations have begun giving free Apple Watches to employees who will wear them and use apps to keep up with step counts and other activity indicators. Suddenly, IT security specialists in non-medical industries are looking at the possibility of transporting company-mandated medical data across their networks.
How's your HIPAA? Now, in truth, HIPAA is a set of regulations that applies only to medical providers. But if your HR department mandates the generation and collection of medical data, does it suddenly apply to you?
I don't know the answer. What I do know is that the smart play is getting out in front of developments like smart watches and the data they generate so that a court cases somewhere down the line doesn't catch you flat-footed -- and a hacker down the line doesn't catch your users in a web of data theft and fraud.
Related posts:
— Curtis Franklin is the editor of SecurityNow.com. Follow him on Twitter @kg4gwa.