A Boeing aircraft plant appears to have sustained a cyber attack related to the WannaCry ransomware virus, although the company downplayed the attack and later claimed that it did not affect production or spread beyond the one facility.
The attack appears to have affected the company's aircraft facility in North Charleston, S.C., according to the Seattle Times, which first reported the incident late Wednesday.
Boeing released a short statement downplaying the attack but also reassuring its customers that production would carry on. The statement did not mention WannaCry specifically.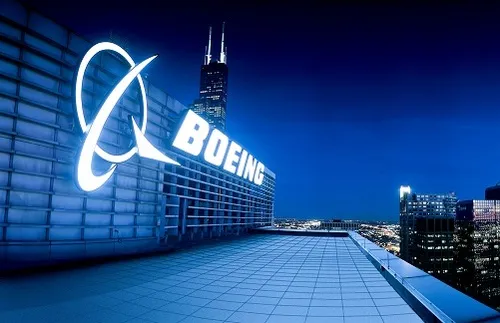 "Our cybersecurity operations center detected a limited intrusion of malware that affected a small number of systems. Remediations were applied and this is not a production or delivery issue," according to Boeing's March 28 statement.
Statement: A number of articles on a malware disruption are overstated and inaccurate. Our cybersecurity operations center detected a limited intrusion of malware that affected a small number of systems. Remediations were applied and this is not a production or delivery issue.

— Boeing Airplanes (@BoeingAirplanes) March 28, 2018
If the attack against Boeing is related to WannaCry, it's the first time that the ransomware has hit a major target since first coming to light in 2017. Before it was contained, WannaCry affected about 400,000 computers in 150 companies and caused about $4 billion worth of damage, according to Kasperksy Labs.
When it first emerged early last year, WannaCry appeared to be a game-changer. It acted like a traditional malware worm, but it managed to spread throughout corporate networks without relying on a user to open malicious attachments or emails. It also took advantage of enterprises not patching older versions of Microsoft Windows. (See WannaCry Was Just the Beginning.)
Although it has never been proven, many security researchers believe that North Korea was behind the original attack. (See New Insight on WannaCry's Roots.)
If the cyber attack against Boeing is Wannacry, it's the third time within two weeks that an enterprise or government agency has reported an issue with ransomware. Atlanta is still dealing with the fallout over a massive attack that happened last week, and on Thursday, a ransomware attack targeted Baltimore's 911 system.
---
The fundamentals of network security are being redefined -- don't get left in the dark by a DDoS attack! Join us in Austin from May 14-16 at the fifth annual Big Communications Event. There's still time to register and communications service providers get in free!
---
What also makes these types of cyber attacks strange is that the number of ransomware attacks since last year has been decreasing, as attackers appear to have moved on to different schemes, most notably cryptocurrency mining. (See As Ransomware Declines, Atlanta Is Odd Man Out.)
After the WannaCry attack came to light in 2017, Microsoft issued a series of patches and sent out alerts to customers to update older systems.
However, according to the Seattle Times, the Boeing facility may have been running an older version of Windows embedded within certain systems that are used to monitor or test production equipment. It's rare that companies deploy patches to these older PCs, which can run for years and years without an update.
It does appear that the production equipment itself, as well as more updated machines running new versions of Windows, were not affected, which could help explain why the WannaCry ransomware did not spread.
In an email to Security Now, Fleming Shi, senior vice president of technology at Barracuda Networks, wrote that he believes that there are two ways the attack against Boeing could have happened:
The affected systems were segmented in their network, and an infected host had no Internet access, but was networked internally. Under such situations, the kill switch would not trigger, which allowed WannaCry to spread as if there is no kill switch.
Or, Boeing was hit by a new variant of the WannaCry ransomware, which was immune to the previous kill switch. This allowed the new variant was able to spread.
"I would imagine that Boing has an ATP solution that can sandbox a suspicious file, but all it takes is one vulnerable system to allow the infection to spread if the system does not exist," Shi wrote.
Editor's note: This article was updated with comments from Barracuda Networks' Fleming Shi.
Related posts:
— Scott Ferguson, is the managing editor of Light Reading and the editor of Security Now. Follow him on Twitter @sferguson_LR.