It's an easy equation: Spend more money, get more security, get more trust. Piece of cake, right? "Not so fast," says our guest on this week's episode of Voice of Security Radio. According to him, the relationship between money and trust is more complicated than it seems.
Register here and mark your calendar for 3:00 p.m. EDT on Thursday, July 20 when we'll welcome Alan Cohen, chief commercial officer of Illumio, as we look at the complex and sometimes counterintuitive relationship between what an organization spends on security and the level of trust they achieve. It's the sort of conversation that can lead to bouts of profound thinking -- and that's a good thing when security is involved.
---
Want to learn more about how LTE-A Pro and Gigabit LTE will impact the 5G market? Join us in San Francisco for LTE Advanced Pro and Gigabit LTE: The Path to 5G -- a free breakfast collocated at Mobile World Congress Americas with a keynote address by Sprint's COO Günther Ottendorfer.
---
As chief commercial officer, Alan leads Illumio's go-to-market strategy and customer engagement life cycle organizations, including marketing, support and talent. He is a 25-year technology veteran known for company building and new-market-creation experience. Alan's prior two companies, Airespace (acquired by Cisco for $450 million) and Nicira (acquired by VMware for $1.26 billion), were the market leaders in centralized WLANs and network virtualization, respectively.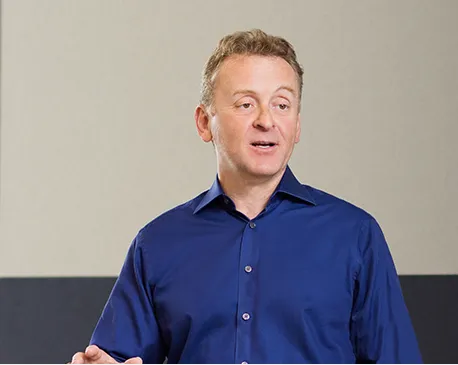 Prior to Nicira, Alan led the enterprise marketing organization at Cisco, a team of 300 responsible for bringing to market an associated $25 billion product portfolio. He serves as an advisor to technology companies including Highfive, Mist, Netskope and Vera. Alan is a frequent industry speaker and commentator whose work has appeared in The New York Times, Fortune, Re/code and Gigaom. He has a BA from SUNY Buffalo, an MA from the School of International Service at American University and an MBA in Finance from the Stern School of Business at New York University.
If the number of dollars you spend isn't a gauge of the trust you'll gain, what is? Are there simple equations that will guide you come budget time? We'll talk with Alan about these and other issues on this week's Voice of Security Radio. Register here and join us at 3:00 p.m. EDT on Thursday, July 20 for a very important episode. And remember: You'll have a chance to ask your own questions when you join the conversation around the episode. When the on-air portion ends, Alan will join the discussion to answer your questions directly -- and that's something you won't want to miss.
— Curtis Franklin is the editor of SecurityNow.com. Follow him on Twitter @kg4gwa.