The best defense against cyberattacks is making sure there are no short paths to a company's most valuable assets, a Verizon Enterprise security expert finds.
As Verizon Enterprise releases its 11th-annual "Data Breach Investigation Report," Risk Expert Gabe Bassett is stressing the need to think in terms of path protection when it comes to both anticipating and foiling breaches.
In an interview, Bassett said that this thinking is part of a fundamental shift in defensive strategies, focusing on how to disrupt the value proposition for attackers by making it harder for them to access the assets that will earn a return on their investment, whether those are consumer records, compute resources or something else.
This approach has the potential to substantially improve defensive strategies. Bassett said.
Verizon Business conducts the DBIR annually. This year's edition included data from 67 contributing organizations, with analysis on over 53,000 incidents and 2,216 breaches from 65 countries.
For the first time this year, the DBIR, released April 10, collected path data on 170 breaches and discovered in the process that four times as many breaches involved short paths -- in other words easier access -- than long ones.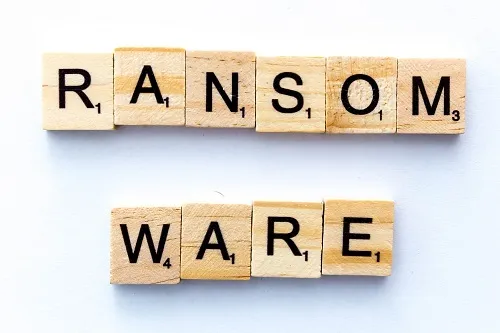 "We've all heard the saying, 'Attackers only have to get it right once but defenders have to be correct every time,' " Bassett said. "On the flip side, attackers have to get every step in that path right or they fail the entire attack. The defenders just have to stop one step in the attack. And where we see that playing out is the attackers are going to target shorter paths because there is less risk, less chance that they are going to start on that path, and not get a return on their investment. They are looking for the best value proposition."
Longer term, he said, the goal is to get defenders thinking in graphs, not lists, but "the first step to that is to get them thinking in paths, because a graph is an aggregation of the paths, putting all the paths together."
The Verizon executive, who is speaking at next week's RSA Conference in San Francisco, admits that it would be hard to focus on path protection today because not all the tools are available to do it and there needs to be more data collected and analyzed to know how best to do this.
"It's something I expect to see in the future, over the next two or three years," he said. "We are starting to see threat emulation tools and most of them simulate paths. The reality is most companies are still thinking in terms of that one-step path. In the future, we think that if they start to become resilient against the one-step paths, then they will start defending the two-step, and three-step and four-step paths. We are really at the start of our journey to think about our defense and attacks as paths and build our systems to be resilient to them."
---
The fundamentals of network security are being redefined -- don't get left in the dark by a DDoS attack! Join us in Austin from May 14-16 at the fifth-annual Big Communications Event. There's still time to register and communications service providers get in free!
---
In general, business executives need to realize that cyberattackers are driven by the same motivation as others -- they want to maximize their return on investment and make the best use of their time, Bassett said.
Beware ransomware
That explains one other major finding of the 2018 DBIR, which is that ransomware is now most prevalent variety of malicious software, up from fourth place last year, and it's morphing.
DBIR Findings Summary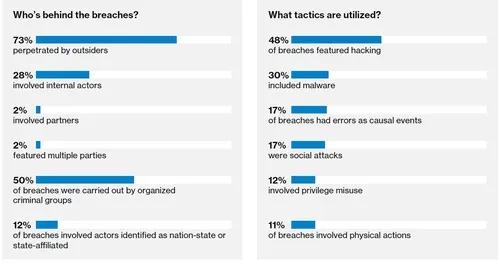 "Last year, 4.1% of ransomware involved the database, this year it was 12%," he noted. "And last year, ransomware breaches involving the backup system -- either it was encrypted or deleted -- went from nothing to 4%. So ransomware is this really interesting thing that is evolving and growing over time and I think it is because it is the best value proposition for many the attackers."
That's true because ransomware requires a very low investment on behalf of attackers and there is also a relatively low risk of getting caught. It doesn't cost much to send phishing emails in bulk, and when the malware runs, it is almost an automated process that triggers the ransom note and directs where the Bitcoin can be deposited, he said. And with encryption now available as a commodity item that can be bought or leased, attackers can generate profits relatively easily.
Other major DBIR findings:
People are still the problem. Attackers target human resources departments with financial pretexting and other employees with phishing emails, and these represent 98% of social incidents and 93% of all breaches investigated. Email remains the main entry point, triggering 96% of the reported data breaches. One possible solution: Identify the employees most at risk -- those required to open emails from unknown people and addresses -- and put them into a sandbox operating system or on a device with limited resources such as a tablet or Chromebook, Bassett advises.
Distributed-denial-of-service attacks are still growing -- there was a terabit attack in March -- but the median size of DDoS attacks isn't increasing. This one is a no-brainer, Bassett said, as there are multiple DDoS protection and mitigation services available and every business should have one. His one caveat: Know what you are protecting because your website needs a different kind of protection from your routers/servers and money on DDoS protection is best spent protecting what matters most.
Small businesses are most vulnerable overall and healthcare was the most attacked vertical industry. Many small businesses lack resources, which is why they need to look at services available, Bassett said.
Most attackers are outsiders -- they launched almost three-fourths of attacks -- and 76% of attacks were financially motivated.
— Carol Wilson, Editor-at-Large, Light Reading