Palo Alto Network's Unit 42 has found that from April to June 2018 (Q2) the US was number one in hosting malicious domainsand exploit kits.
The authors note that, while the US remained the number one hoster of malicious domains, there was also a marked increase of malicious hosting activities in the Netherlands. The number of malicious domains there more than doubled in Q2.
Other hosted malicious domains dropped markedly across the globe, including those in Russia and China.
Additionally, the US was also the number one hoster for exploit kit (EKs) globally by more than a two-to-one margin when compared to Russia, which was the number two country.
The US alone accounted for hosting more EKs globally than all other countries combined. Four EKs were found to be active in Q2: KaiXin, Grandsoft, Sundown and RIG. KaiXin exploits an older vulnerability (CVE-2014-6332, a code execution vulnerability in Microsoft OLE automation) and occurs mostly in Asia, especially in China, Hong Kong and South Korea.
There were 1,072 malicious URLs out of a total 1,373 that were serving EKs.
Unit42 reports a significant decrease in malicious domains that were hosted in Hong Kong, but Hong Kong remained the third-largest hoster of malicious EK domains.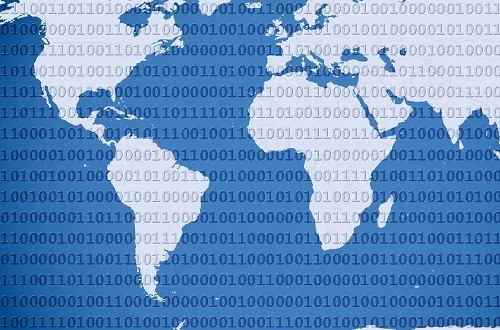 Vulnerabilities used in EKs changed as well. CVE-2018-8174, which is a code execution bug in VBscript that is also known as DoubleKill, was used this quarter by the Darkhotel APT threat actors in zero-day attacks.
The patches made by Microsoft in May did not stop its malicious use in the RIG EK. It only took four days for threat actors to create and weaponize the exploit after Microsoft's disclosure of the vulnerability.
Aside from this new vulnerability, Unit 42 saw "a remarkable consistency, with a nearly identical roster of vulnerabilities under attack in this quarter as last quarter."
One of the most surprising findings to the authors is the age of the attack surfaces that were exploited. They note in their report the presence of CVE-2009-0075, a vulnerability from February 2009 in Microsoft Internet Explorer 7 fixed with MS09-002, and CVE-2008-4844, a vulnerability in Microsoft Internet Explorer 5, 6 and 7 fixed with MS08-078.
"These two roughly nine-and-a-half-year-old vulnerabilities continue to be useful for attackers, as shown by them being number five and six [on our] list last quarter and number four and five on our list, respectively, this quarter," they said. This means to them that Internet Explorer 7 and earlier are in use and unpatched.
Their guidance is for organizations to focus on ensuring Microsoft Windows and Adobe Flash and Reader are fully up-to-date with the latest versions and security updates, since these have shown themselves to be attack vectors.
Not only that, organizations should look at using limited-privilege user accounts to mitigate the damage of malware.
Related posts:
— Larry Loeb has written for many of the last century's major "dead tree" computer magazines, having been, among other things, a consulting editor for BYTE magazine and senior editor for the launch of WebWeek.