UPnProxy is still out in the wild, and making security people's lives miserable.
Universal Plug and Play (UPnP) is a protocol designed to ease device and service discovery and configuration of consumer devices and networks. UPnProxy uses UPnP to rip open internal networks and expose them to external threats.
The technique, first described by Akamai in April, arises from incorrect implementations of UPnP affecting network segmentation across the WAN and LAN network interfaces in devices. Many of the affected devices are home routers.
In a blog published this week, Akamai found that 277,000 devices, out of a pool of 3.5 million, were running vulnerable implementations of UPnP. Further, the company's scanning showed at least 45,000 actively Network Address Translation (NAT) injected machines. These sets of injections, which affect the NAT tables, attempt to expose the TCP ports 139 and 445 on devices behind the router to the Internet.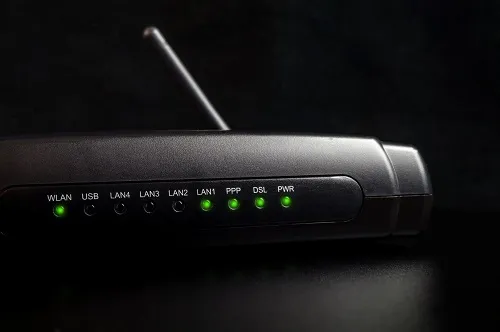 These are the Server Message Block (SMB) ports of a Windows or Linux machine. The threat actors used these ports -- after the NAT injection -- to connect to systems that were behind the routers and were not supposed to be connected to the Internet. Akamai analysts cannot say for certain what was done with these connections. They are only able to see the injections, not the payloads that were delivered.
However, the researchers write that they "believe that someone is attempting to compromise millions of machines living behind the vulnerable routers by leveraging the EternalBlue and EternalRed exploits."
By logging the number of unique IPs exposed per router, they think that the confirmed injections expose a total of 1.7 million unique machines to the attackers.
The Eternal series of exploits were published by the Shadow Brokers after being stolen from the NSA. They use SMB ports for transversal. The Blue variant is for Windows, while the Red one targets Samba on Linux systems.
Akamai researchers think this is not a targeted attack, but more of a shotgun deal. It may be a way to get to systems that survived the first wave of Eternal attacks because they were hidden from the internet due to their NAT tables.
Compounding the problem is that administrators will have problems detecting the malicious NAT injections, as there is no administrative visibility into them on an injected router. This is due to the UPnP protocol itself, which hides all the details of forwarding that it does.
Admins will have to do something like scan an end-point and audit it's NAT table entries to get a handle on possible injections present.
Not fun.
Mitigation isn't simple either. Let's say admins get new routers that don't have the UPnP vulnerabilities that enable this type of abuse or that they ensure that UPnP is disabled if equipment is vulnerable. Disabling UPnP alone will not clear any NAT injections that have occurred.
To truly clear this up, the LAN traffic behind vulnerable routers will have to be carefully and deep-state monitored. Patching any possible affected systems with EternalBlue and EternalRed resistant versions is of course necessary.
Related posts:
— Larry Loeb has written for many of the last century's major "dead tree" computer magazines, having been, among other things, a consulting editor for BYTE magazine and senior editor for the launch of WebWeek.