Finding databases loaded with personal data and exposed to the wider public Internet is an ongoing occurrence, and this week is proving no exception with a new report about an incident at disaster recovery specialist Veeam.
On September 11, Bob Diachenko, an independent security researcher, published a post, along with TechCrunch, about a MongoDB server hosted on Amazon Web Services and belonging to Veeam that contained about 200GB of customer data.
In his post, Diachenko writes that he found the exposed database using Shodan, a search engine for Internet of Things devices. It appears the database had been originally indexed on August 31. He discovered the exposed server on September 5 and attempted to contact Veeam about it.
It wasn't until September 9 that the server was patched and secured.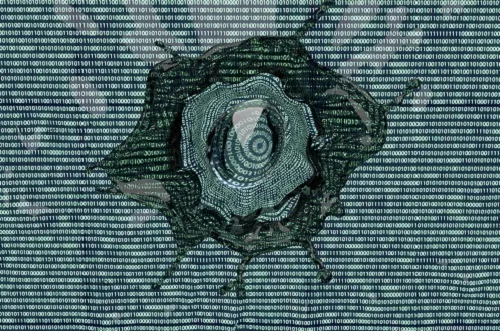 The database, according to Diachenko, was being used by the company's marketing team to reach out to customers. However, a deeper analysis of the data found that the server contained an estimated 445 million records -- although an exact number could not be confirmed -- which included "customer's first and last name, email, email recipient type (end-customer or partner), country, attributes values."
All this data was created between 2013 and 2017. Diachenko notes in his report:

Even taking into account the non-sensitivity of data, the public availability of such large, structured and targeted dataset online could become a real treasure chest for spammers and phishers. It is also a big luck that database was not hit by a new wave of ransomware attacks which have been specifically targeting MongoDBs (with much more extortion amount demand than it was last year).
A Veeam spokesperson did not respond to an email request from Security Now for comment.
While a company that specializes in disaster recovery, data management and cloud security should know better, Veeam is far from the only company to have data that has been uploaded to the public cloud exposed to the wider Internet. (See TeenSafe Data Leak Shows Cloud Security Weaknesses.)
In general, service providers, such as AWS, ensure that the cloud infrastructure is secure, but it's the customers' responsibility to protect and secure their own data. However, cloud providers are increasingly offering more help to customers, who might not have implemented the best security practices or have the security knowhow to ensure this is done. (See AWS' Werner Vogels: 'Security Is Everyone's Job'.)
Vikram Kapoor, the co-founder and CTO at Lacework, which makes cloud security tools, wrote in an email to Security Now that the Veeam incident shows that misconfigured or poorly secured databases in the cloud require better security polices from the enterprises that use these types of cloud services.
"The one thing that protects you is proper policies, since misconfigured polices mean everybody has access," Kapoor wrote. "Organizations have to understand that without visibility into their environments, along with analysis that alerts to deviations from normal activity, they will be unable to identify and isolate possible holes in their infrastructure."
Related posts:
— Scott Ferguson is the managing editor of Light Reading and the editor of Security Now. Follow him on Twitter @sferguson_LR.