From September 19 to October 5, security firm Avast found itself blocking malicious cryptomining URLs, which were related to infected networks with MikroTik gateways, over 22.4 million times.
This translates to more than 362,616 users on 292,456 networks in the Avast network alone.
MikroTik routers were the target of CVE-2018-14847, which then spawned a still extant Coinhive cryptomining campaign. Avast found only 5% of the routers have the latest version of firmware -- 6.43.2 -- and 85% are still vulnerable to the CVE-2018-14847 WinBox exploit.
For its part, MikroTik has had mitigation instructions available since April.
The Avast Threat Labs took a deeper look at the malicious campaign and found that it uses the computing power of all devices that are connected to the infected router including computers, phones, and smart televisions.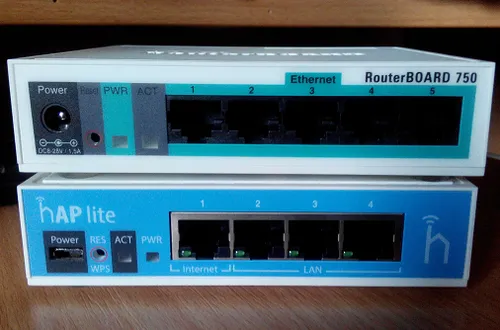 Brazil, Poland and Indonesia were the top geographic areas affected by the campaign.
The malware uses several techniques to take control of the computing power and to ensure its persistence in the affected routers.
In scans, Avast found that one common denominator of that infected devices is that the port TCP/8080 -- which serves as a web proxy -- is open. Usually web proxies are opened from inside the perimeter to the outside. In the infected devices, an open port could be found on the router's internet interface.
Further, when the victim tries to get to a URL on an infected router through TCP port 80, the HTTP error code 403 ("Forbidden") shows on a custom error page.
This error page launches the cryptominer script into the browser, but then pushes the miner into the background. The victim browses on, not realizing they have even launched the malware.
This is a multistage campaign. It first downloads malware from a command-and-control server (C&C), after it has gained access to the router. It then deletes any previously scheduled jobs and scripts that run on the router including rules and schedules. It will repeatedly perform the download over time for persistence.
It then remaps ports for TELNET and SSH access protocols to unusual ports to prevent easy detection as well as to prevent others from connecting to the administration interface of the router.
The ports seem to be moved to TCP/10022 for SSH and TCP/10023 for TELNET ports.
One important step in the malware is that it that will add a firewall rule that redirects every attempt to connect to port TCP/80 (HTTP) to TCP/8080 (web proxy). This will redirect every request by a computer or other device inside the network through a web proxy to an unsecured webpage (HTTP).
And that is the takeaway point here. It's not just the router that is affected. It's whatever is connected through that router. If your ISP is infected upstream, for example, you will be affected as well.
There could be other malicious payloads besides miners waiting to be launched by this. It's a broad enough technique to hide a multitude of sins. Be aware and check for indicators of compromise.
Related posts:
— Larry Loeb has written for many of the last century's major "dead tree" computer magazines, having been, among other things, a consulting editor for BYTE magazine and senior editor for the launch of WebWeek.