In an unusual move, UK government officials accused Russia of unleashing the NotPetya ransomware attack on Ukrainian energy, financial and government centers, as part of ongoing tensions between those two regions, the UK Foreign Office Minister announced Thursday.
That announcement was followed up in the afternoon by the White House, which issued its own statement blaming Russia for NotPetya.
White House Press Secretary Sarah Huckabee Sanders, in a statement, said:

In June 2017, the Russian military launched the most destructive and costly cyber-attack in history. The attack, dubbed "NotPetya," quickly spread worldwide, causing billions of dollars in damage across Europe, Asia, and the Americas. It was part of the Kremlin's ongoing effort to destabilize Ukraine and demonstrates ever more clearly Russia's involvement in the ongoing conflict. This was also a reckless and indiscriminate cyber-attack that will be met with international consequences.
Although the statement did not indicate what the international consequences should be, it is not clear whether the US will participate in those consequences. Three weeks ago, the White House, according to a Politico report downplayed the need to issue new sanctions against Russia, even though a bipartisan bill passed by both houses last year called for such measures. At the time, the White House stated such moves were not yet necessary because the bill alone served as a deterrent.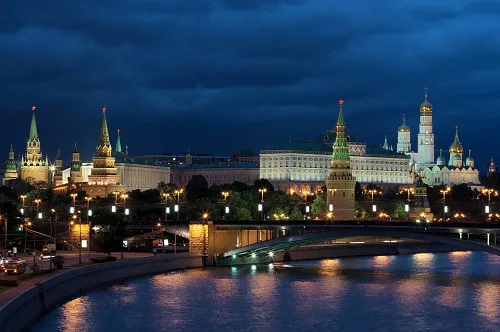 But with the UK denouncing Russia for its alleged role in NotPetya, it may be more difficult for the White House to retain such a stance.
NotPetya masqueraded as an attack carried out by cybercriminals, but its intent was to disrupt core Ukrainian operations and was directed by Russian military, UK officials allege.
However, due to its indiscriminate design, the fast-moving NotPetya spread to European and Russian businesses, UK officials said.
NotPetya, which emerged in June, hit organizations and individuals that did not patch their Microsoft Windows systems to guard against the Eternal Blue exploit. This fast-moving worm affected thousands of users and cost companies hundreds of millions of dollars in damages when the ransomware locked down their systems unless payment was made, TechRepublic reported.
UK lays out allegations
Lord Tariq Ahmad, UK Foreign Office Minister for Cyber Security, issued a statement, saying:

The UK Government judges that the Russian Government, specifically the Russian military, was responsible for the destructive NotPetya cyber-attack of June 2017. The attack showed a continued disregard for Ukrainian sovereignty. Its reckless release disrupted organizations across Europe costing hundreds of millions of pounds. The Kremlin has positioned Russia in direct opposition to the West yet it doesn't have to be that way. We call upon Russia to be the responsible member of the international community it claims to be rather then secretly trying to undermine it. The United Kingdom is identifying, pursuing and responding to malicious cyber activity regardless of where it originates, imposing costs on those who would seek to do us harm. We are committed to strengthening coordinated international efforts to uphold a free, open, peaceful and secure cyberspace.
The UK's decision to publicly issue a statement pinning NotPetya on Russia stemmed from its desire to show that the UK and its allies would not tolerate malicious cyber activity, Ahmad noted.
Ukraine has had a tense relationship with Russian-backed separatists since 2014, when Moscow annexed Crimea, the BBC reported, noting Russian anti-virus researchers believe approximately 2,000 of the NotPetya attacks were targeting Ukrainian organizations.
"We have entered a new era of warfare, witnessing a destructive and deadly mix of conventional military might and malicious cyber-attacks," said UK Defence Secretary Gavin Williamson in The Guardian report.
(Editor's note: This article was updated to include a statement from the White House.)
Related posts:
— Dawn Kawamoto is an award-winning technology and business journalist, whose work has appeared in CNET's News.com, Dark Reading, TheStreet.com, AOL's DailyFinance, and The Motley Fool.