Pennsylvania Attorney General Josh Shapiro has filed a consumer-protection lawsuit against Uber, claiming that the company violated the state's consumer protection laws, following a massive data breach disclosed last year.
In the lawsuit, filed March 5, Shapiro claims that 13,500 Pennsylvania drivers who work for Uber had their first name, last name and driver's license numbers stolen during the October 2016 data breach. Uber did not notify drivers and consumers until November 2017.
Since Uber did not notify the drivers in accordance to state law, the company violated Pennsylvania's Breach of Personal Information Notification Act, which requires identity theft victims affected by a data breach to be notified within a "reasonable" timeframe.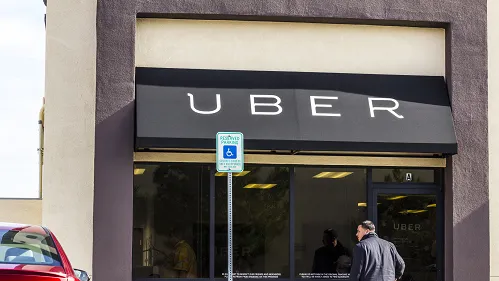 Under state law, Uber faces a $1,000 fine for each violation, meaning that the company is looking at a potential $13.5 million lawsuit from the AG's office.
"Instead of notifying impacted consumers of the breach within a reasonable amount of time, Uber hid the incident for over a year -- and actually paid the hackers to delete the data and stay quiet," Shapiro wrote in a statement. "That's just outrageous corporate misconduct, and I'm suing to hold them accountable and recover for Pennsylvanians."
BREAKING: I've filed suit against @Uber for #DataBreach that compromised approx. 13,500 PA drivers. Their failure to disclose this info for over a year violates PA law. This is outrageous corporate misconduct pic.twitter.com/t21NwUm5R1

— AG Josh Shapiro (@PAAttorneyGen) March 5, 2018
In November, the company's new CEO Dara Khosrowshahi announced in a blog post that company was the victim of a massive data breach which compromised the personal information of about 57 million Uber users and drivers. The theft included names, email addresses, mobile phone numbers, and US drivers' license numbers. (See Uber Loses Customer Data: Customers Yawn & Keep Riding.)
Adding insult to injury is that, during the 13-month delay in notifying victims, Uber apparently worked to cover up the incident with federal regulators and then paid about $100,000 to the cyberthieves to erase the stolen data.
---
The fundamentals of network security are being redefined -- don't get left in the dark by a DDoS attack! Join us in Austin from May 14-16 at the fifth annual Big Communications Event. There's still time to register and communications service providers get in free!
---
The breach actually happened while Travis Kalanick, Uber's founder, was still working as the company's CEO.
In a statement to Security Now, Tony West, Uber's chief legal officer, noted:

While I was surprised by Pennsylvania's complaint this morning, I look forward to continuing the dialogue we've started as Uber seeks to resolve this matter. We make no excuses for the previous failure to disclose the data breach. While we do not in any way minimize what occurred, it's crucial to note that the information compromised did not include any sensitive consumer information such as credit card numbers or social security numbers, which present a higher risk of harm than driver's license numbers.
In his statement, Shapiro noted that his office is continuing to investigate the incident and is urging anyone who may have had their identity stolen to contact the AG's office.
Related posts:
— Scott Ferguson, Editor, Enterprise Cloud News. Follow him on Twitter @sferguson_LR.