Lost among the accusations leveled at Facebook and what role the company played during the flawed 2016 Presidential Election is Twitter's own role in facilitating the spread of fake news and other misinformation on its platform, especially during that highly contentious election.
Now, the social media firm is looking to shore up its platform before the upcoming US elections in November.
This week, Twitter announced three significant changes to its rules, attempting to crack down on fake accounts, stop the spread of false information on the platform, as well as ban those accounts that spread material stolen or hacked from different sources. The updates, while geared toward the election, will have the added benefit of cutting down on everyday spam that clogs up users' Twitter feeds.
The first of these rules changes addresses fake accounts on the platform. The company now plans to remove certain profiles if they use stock or stolen avatar photos, if they use stolen or copied profile bios or if they use misleading information such as a fake location.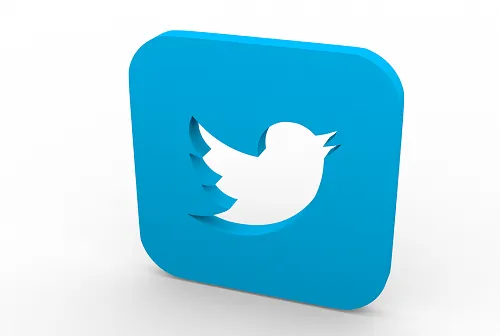 "We are updating and expanding our rules to better reflect how we identify fake accounts, and what types of inauthentic activity violate our guidelines. We now may remove fake accounts engaged in a variety of emergent, malicious behaviors," according to the October 1 post, although the company does not specifically define what "malicious behavior" is.
The rule updates will also target those accounts that claim responsibility for hacking or disseminating material that was hacked or stolen. For a number of years, Twitter prohibited publishing material that contained certain types of data, such as personal information, but it left the accounts behind these activities alone.
This update changes all that.
"We are also expanding the criteria for when we will take action on accounts which claim responsibility for a hack, which includes threats and public incentives to hack specific people and accounts," according to Twitter, which noted that commentary or news about hacked or stolen material would still be allowed.
The final update includes shutting down accounts that mimic or try and replace other accounts that have been previously suspended or closed. This could be seen as a way for the company to cut down on bot networks that are attempting to use the platform.
Since 2017, when Congress and the public at large began questioning how social media companies are securing and using the personal data of their users, as well as how these sites are sometimes used to launch attacks and threats against individuals, Twitter, Facebook and others have been eager to show that they are combating certain behavior and attempting to become better stewards of their own platforms. (See Social Media Malware: Fake News or Real Threat to Democracy?)
In its Monday update, Twitter notes that in August, the company removed some 50 different accounts that falsely claimed were associated with various state Republican parties. The company also cracked down on more than 700 accounts that originated in Iran after Twitter noticed "coordinated behavior" between them.
Spam reports on Twitter have also dropped, from nearly 17,000 daily reports in May to 16,000 daily reports in September.
Related posts:
— Scott Ferguson is the managing editor of Light Reading and the editor of Security Now. Follow him on Twitter @sferguson_LR.