President Donald Trump issued an executive order on Monday to block Broadcom's $117 billion bid for Qualcomm, citing national security concerns to kill the deal.
Over the last several weeks, the Broadcom deal had come under increasing government scrutiny. On Monday, before the president's announcement, Light Reading reported that the Singapore-based company was attempting to show that it had valid interests in US to help placate the federal Committee on Foreign Investment in the US (CFIUS). (See Unknown Document 741369.)
Qualcomm, which had been fighting the deal, is based in San Diego. (See Unknown Document 741369.)
In addition, the Wall Street Journal reported over the weekend that Intel was eyeing its own deal for Broadcom, further muddying the acquisition waters and raising questions of who owns who. (See Unknown Document 741369.)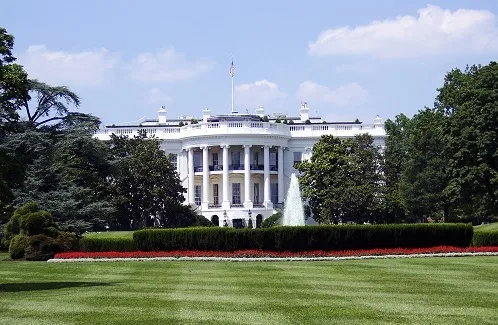 However, Trump's executive order quashed all that, noting that national security can override any business concerns.
"The proposed takeover of Qualcomm by the Purchaser is prohibited, and any substantially equivalent merger, acquisition, or takeover, whether effected directly or indirectly, is also prohibited," according to the order released Monday.
The executive order also disqualifies all 15 people who Broadcom proposed to sit on Qualcomm's board of directors.
While Trump's executive order did not cite a specific national security concern, CFIUS has raised concerns about how the deal could weaken Qualcomm's "leading position" in setting the new 5G standard, and China would then take a lead in developing these technologies. This could, according to the agency, weaken communications infrastructure in the US. (See Trump's 5G Nationalization Plan: Is It Good for Security?)
---
The fundamentals of network security are being redefined -- don't get left in the dark by a DDoS attack! Join us in Austin from May 14-16 at the fifth annual Big Communications Event. There's still time to register and communications service providers get in free!
---
The Trump order notes:

The Purchaser and Qualcomm shall certify to CFIUS on a weekly basis that they are in compliance with this order and include a description of efforts to fully and permanently abandon the proposed takeover of Qualcomm and a timeline for projected completion of remaining actions.
In the past several weeks, the Trump administration has raised national security as part of its approach to regulating business and the economy. When the president announced steel and aluminum tariffs last week, he cited national security as a main concern, although not everyone is convinced.
Related posts:
Unknown Document 741369
Unknown Document 741369
— Scott Ferguson, Editor, Enterprise Cloud News. Follow him on Twitter @sferguson_LR.