An enterprise's board of directors is there to steer the business. However, in some cases, it is wearing a security blindfold and the vehicle they are steering is drifting off the road.
A series of training sessions with Palo Alto Networks Inc. now shows that the classic strengths of the board can actually be weaknesses when it comes to shoring up the company, according to some of the output captured from those sessions and shared with Security Now.
"They don't fully understand and comprehend the importance of cybersecurity due to their backgrounds," Paul Calatayud, CSO Americas of Palo Alto Networks, told SecurityNow. "Most board members have financial, sales or business operations role experience and that trade craft is what they know [so, they] struggle to grasp technical elements within the organization as it relates to IT, technology and cybersecurity."
This dynamic raises the burden on the chief security officer to bridge the knowledge gap effectively and convey the technical elements within a context of business risk, and how that is linked to justifying security spending and related ROI.
Yet sometimes, even this just doesn't work as well as it should.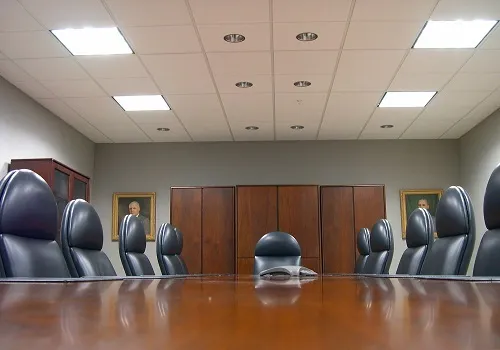 "Companies struggle internally about how to effectively communicate risk, so in turn, it's hard for board members to operate in a capacity of security governance because they may not be communicated to in an effective manner," Calatayud said. "I think there is awareness and knowledge that there is a gap, but [companies] are still trying to figure out the best way to address it, mainly because there's a lack of confidence from the board level or even an executive communicating to the board."
There's a mounting struggle to ensure the board has the right security knowledge to begin with to ensure security governance. However, there's also a risk that because they are not regular employees, board members are potential easy targets for hackers.
Board members have access to privileged information, and yet their devices may not be subject to appropriate security protocols because many of them work outside of the company. They may communicate through personal email, access sensitive information on personal devices or receive less or even none of the security training that employees benefit from.
In many cases, this issue is compounded because members sit on more than one board, making phones, laptops and email accounts magnets for hacking that can deliver high-quality pay dirt.
In a further twist, employees that sit on the board are also targets, mostly because they are susceptible to attack content and vectors that in their everyday careers they are unwittingly weak to. In the case of a CEO, who has a particular interest in market conditions and maintaining a good company reputation, phishing emails can be clicked that purport that the company's reputation could be a risk, or its stock has dropped.
For CFOs, the risks are obvious, but they can be wrapped up in a workaday existence where not every email is challenged with the correct amount of scrutiny.
Palo Alto Networks offers an example where there may be one that arrives featuring financial communications, either related to the market or a specific company, and a CFO or board member operating in the CFO capacity will be inclined to click on those threads to see all updates relating to their own stock, competitors' stock or just the market in general.
That's a wide range of opportunities.
And of course, there's an approach that honeys legal folks who are thinking about and working on mergers and acquisitions, regulatory compliance or government issues. It's relatively easy for a bad actor to craft an email that leverages off a spurious legal claim against the company. That would be hard to ignore if it were well done.
"It's about making cybersecurity relevant to boards," Calatayud said. "Board members have a duty to understand how their organization is working to mitigate risk in general, and cyber is a growing part of that. [They] need to understand their personal role in securing the information they are entrusted with, and work to set the tone for the entire organization."
The firm offers three basic starter tips:
Understand the active role the board has in protecting their organization's data and preventing cyberattacks. Boards should be thinking about how the organization is providing protection to data and to those who access it, including themselves.
Participate in corporate training sessions mandated for regular employees. Including board members in annual training sessions can help improve security awareness and strengthen the protection of sensitive and proprietary company data by discussing risk mitigation.
Be personally responsible. Read the latest information and advice on cyber best practices and strategy written expressly for boards.
If you're interested to read more about a recent training roundtable, there are several other examplesto check out.
Perhaps you've tried to enrich the board, but it's not working for one reason or another? Let us know in the comments section below.
Related posts:
— Simon Marshall, Technology Journalist, special to Security Now