A recent security incident at SunTrust Banks shows how dangerous an insider threat is to any enterprise.
On April 20, the Atlanta-based bank notified customers the company is investigating whether a former employee gained access to customers' personal data in an effort to sell or exploit that information, which included names, addresses, phone numbers and details associated with certain account balances.
Overall, SunTrust has told about 1.5 million of its customers about the incident, which is still under investigation. The company is also offering free credit monitoring and other services.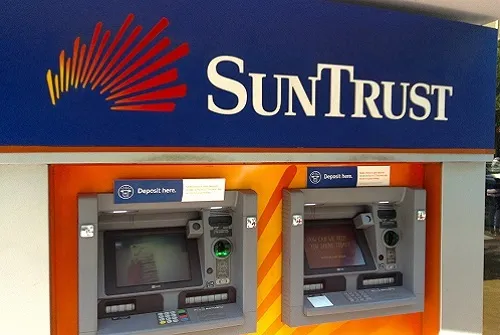 Although fairly large in scope, the information the former employee may have collected did not include some important and sensitive personal data such as social security numbers, account numbers, PINs, user IDs, passwords or driver's license information.
Even if the former employee did not manage to fully carry out this data breach, this type of incident is a reminder to enterprises of how dangerous insider threats can be to the network and the data that is stored within that infrastructure.
In fact, a Kaspersky Labs report released earlier this year, found that of 5,000 enterprises interviewed, more than half -- 52% -- reported employees constituted the greatest risk to security. However, in 46% of cases, the breach is due to negligent or careless behavior by an employee rather than a more malicious case, such as the one SunTrust is investigating.
Still, the insider threat remains a potential security dilemma.
---
The fundamentals of network security are being redefined -- don't get left in the dark by a DDoS attack! Join us in Austin from May 14-16 at the fifth-annual Big Communications Event. There's still time to register and communications service providers get in free!
---
"Inside threats are a very real and very significant problem, especially if you're dealing with an employee who may be disgruntled or who is otherwise motivated to cause the business as much harm as possible," Nathan Wenzler, chief security strategist at AsTech, a San Francisco-based security consulting firm, wrote in an email.
"It's an even harder problem to deal with if the employee was given legitimate, authorized access to critical data at any point as part of their normal job duties, as it gives them a level of familiarity with the data and relevant systems that an outside attacker may not have," Wenzler added.
In his note, Wenzler said while attacks by nation-states and advanced persistent threats (APTs) garner the headlines and attention of security pundits, it's the threat that lingers inside an organization that usually proves to be the most dangerous. (See APTs Are Rising in the East, Kaspersky Finds.)
"Collectively speaking, we can't keep only looking outward to identify threats," Wenzelr wrote. "Sometimes, the most dangerous attackers are the ones we already know and have brought in to our organizations."
Related posts:
— Scott Ferguson is the managing editor of Light Reading and the editor of Security Now. Follow him on Twitter @sferguson_LR.