Sumo Logic, which sells a cloud-based log analysis platform, is planning to add a layer of security into its product with the acquisition of startup FactorChain.
The two companies announced the deal on January 23, but did not release any financial details. FactorChain is a relatively new startup, founded in 2015, and the company has raised about $3.6 million in venture funding before the agreement announced Tuesday, according to CrunchBase.
Sumo Logic plans to incorporate all of FactorChain's employees -- about a dozen -- into the company, including co-founders Dave Frampton and Ken Tidwell.
Sumo Logic lets companies track network log data. Sumo Logic's platform, which also incorporates elements of machine learning, tracks company data across cloud infrastructure, as well as through platform and applications layers.
When Sumo Logic announced a $75 million fundraising round in June, the company noted that it is now analyzing and reporting on about 100 petabytes of data ever day through about 30,000 active users.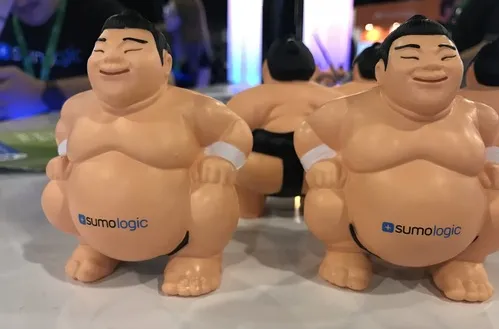 However, with so much data moving to the cloud and back-and-forth between on- and off-premises, security becomes an increasing concern. In addition, Sumo Logic is investigating how enterprises are starting to blend security into the DevOps model to more safely develop and update applications from the start.
What FactorChain's technology will do is allow Sumo Logic's platform to scan systems for security data, as well as report back to IT any issues that the tool finds.
"We are seeing more and more digital businesses struggling to adapt traditional security models to cloud and modern application delivery," Sumo Logic CEO Ramin Sayar noted in Tuesday's announcement.
---
The fundamentals of network security are being redefined – don't get left in the dark by a DDoS attack! Join us in Austin from May 14-16 at the fifth annual Big Communications Event. There's still time to register and communications service providers get in free!
---
"Resolving which threats to assess in the avalanche of alerts and how to quickly resolve them is a challenging enough problem in traditional IT environments," Sayar added. "However, in the dynamic large-scale cloud environment, this problem can't possibly be answered without new thinking in security analytics and operations. The FactorChain acquisition accelerates our vision of a new model that converges operations and security in the cloud and provides innovative solutions to persistent challenges in investigation workflows at cloud scale."
This holistic approach to logging data through the network and being able to better detect where data is within the infrastructure, is also what drove [company link 14074 not found] to acquire Loggly, a San Francisco-based firm that makes SaaS-based log monitoring and log analytics software. (See Unknown Document 739966.)
The acquisition of FactorChain, in addition to giving the company a security layer, could also help Sumo Logic along as a business as it prepares for an initial public offering (IPO), according to TechCrunch, as well as other publications.
For its part, Sumo Logic has not commented on IPO stories.
Related posts:
— Scott Ferguson, Editor, Enterprise Cloud News. Follow him on Twitter @sferguson_LR.