Splunk has announced major updates to its product portfolio with the release of Splunk Enterprise 7.0, Splunk IT Service Intelligence (ITSI) 3.0, Splunk User Behavior Analytics (UBA) 4.0 and updates to Splunk Cloud. The releases were announced at Splunk's annual user conference, .conf2017, in Washington, DC.
Machine learning was the key driver behind most of the benefits announced in the updates, as the company touted the speed to analyze large data volumes and the ability to better predict future conditions through machine learning. In a written statement at launch, Splunk said that "support for metrics accelerates monitoring and alerting by at least 20x, and optimizations to core search technology deliver 3x speed improvement."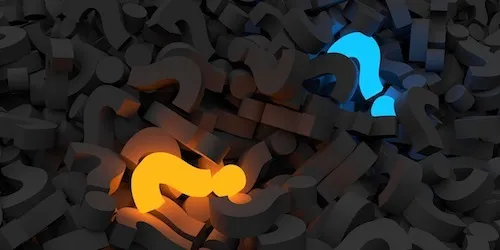 In a video explaining the features of the new release, Stephen Luedtke, senior technical marketing manager at Splunk, pointed out that the "support for metrics" means that metrics are now treated as numerical data rather than text. He said that doing so means that "metrics are now a first-class data citizen," rather than being an unusual case of a wider data type.
In the video, Luedtke said that machine intelligence is necessary for dealing with machine data, which includes all the data generated by IoT devices, as well as log files, automatic configuration data and the rest of the "digital exhaust" of a world in which machines on the Internet outnumber people by an order of magnitude. This machine data, he said, is, "Fast moving, structured or unstructured, and pretty chaotic to deal with."
The improvements in Splunk Enterprise fall into three categories: Better monitoring, better investigation and better intelligence. The changes to the metric model are a large part of the monitoring improvement. Improvements in the ability to correlate and unify data into a single data point on which action can be taken are the basis for better investigations. And a machine-learning toolkit, which includes a more extensible API and role-based access controls, moves Splunk's machine learning in the direction of a one-stop shop for intelligence. This is intended to enhance the democratization of machine intelligence, making the features available to more analysts and more customers.
---
You're invited to attend Light Reading's 11th annual Future of Cable Business Services event. Join us in New York on November 30 for the premier independent conference focusing on the cable industry's continuing efforts in the commercial services market – all cable operators and other communications service providers get in free.
---
Splunk also released a new series of apps and solutions for its platform, including Splunk Security Essentials for Fraud Detection -- a free Splunk app that guides customers in detecting and responding to fraud in a variety of specific business cases, including payment cards and healthcare. Security Essentials for Fraud Detection is based on the Splunk Machine Learning Tool Kit (MLTK), which is free to all Splunk customers.
Splunk Enterprise 7.0 is available today, with Splunk ITSI 3.0 and UBA 4.0 slated to be available in October. The new version of Splunk Cloud will be available by January 2018.
Related posts:
— Curtis Franklin is the editor of SecurityNow.com. Follow him on Twitter @kg4gwa.