A series of bomb threats emailed to businesses and schools throughout the US on Thursday sent law enforcement and security official scrambling to find the origin of what appears to be a massive spam campaign and hoax.
A significant number of companies, especially financial institutions, first began receiving the threatening emails on December 13. Later, several schools reported receiving bomb threats that demanded Bitcoin as ransom.
Security reporter Brian Krebs first reported on the emails on his blog.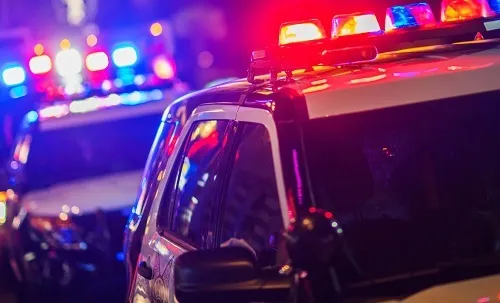 While the bomb threats all appear to be hoaxes, it was enough for local and national law enforcement agencies to send out alerts, asking for calm as they investigated, although at least some businesses and schools were evacuated.
FBI statement on recent bomb threats made across the country: pic.twitter.com/lOXnwtBZqB

— FBI (@FBI) December 13, 2018
At this time, it appears that these threats are meant to cause disruption and/or obtain money. We'll respond to each call regarding these emails to conduct a search but we wanted to share this information so the credibility of these threats can be assessed as likely NOT CREDIBLE.

— NYPD NEWS (@NYPDnews) December 13, 2018
While the threats remain under investigation into Friday, it does appear that the spam emails might be related to a series of "sextortion" emails sent to individuals that also demanded money. In some cases, the attackers claimed to have hacked PCs with a Remote Access Trojan (RAT), but it's doubtful they had access to these tools. (See New 'Sextortion' Schemes Fueled by Stolen Passwords & Credentials.)
Mukul Kumar, chief information security officer and vice president of cyber practice at security vendor Cavirin believes that this week's series of threats was a copycat scheme, but that cybercriminals can cheaply gain access to malware and other malicious tools, making it harder to distinguish between what's a real threat and what's a hoax.
"As with any trend, there is the genuine product, and there are the copycats," Kumar wrote in an email to Security Now. "This is obviously the latter. However, given the availability of hacker tools for hire and personal data for rock-bottom prices, it will become harder to separate the two. The bad guys are looking for any vulnerabilities in one's security controls. This is just another example, with the hope that a small percentage of the targets will act on the email."
Kumar added that these types of incident should remind security teams to update software and filters, as well as review policies to keep employees safe.
"Potential disruption from what is obviously a false threat is just as real," he added. "And one of the risks here is if there had been links in the email that an employee could inadvertently click out of panic or confusion. Email filters would help here, not to mention blocking the source domain of the sender."
Related posts:
— Scott Ferguson is the managing editor of Light Reading and the editor of Security Now. Follow him on Twitter @sferguson_LR.