As digital transformation pushes enterprises deeper into the cloud, security is becoming a greater dilemma for businesses that entrust third-party service providers with their data. A pair of acquisitions looks to address some these customer concerns.
On January 8, Sophos announced it would acquire Avid Secure, which has developed security analytics, compliance and DevSecOps tools that work with the big public cloud providers, including Amazon Web Services (AWS), Microsoft Azure and Google Cloud Platform.
Started in 2017, Avid Security uses machine learning and automation techniques to ensure compliance and proper data governance -- important concerns when corporate and customer data are being transferred to different platforms both on- and off-premises.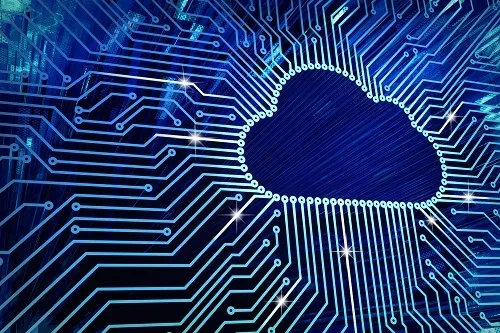 At the same time, the company's machine learning algorithms can scan data traffic to search for malicious behavior.
"The accelerated adoption of public cloud environments is presenting new data security challenges to organizations," Dan Schiappa, senior vice president and general manager of products at Sophos, noted in Tuesday's announcement. "With the cloud workload protection and the cloud security posture management software from Avid Secure, Sophos will expand its current capabilities in cloud security and drive leadership in this growing space."
In an email to Security Now, Schiappa added that older security tools and technology only address data stored in traditional on-premises data centers. With the cloud and hybrid platforms, the game needs to shift.
"Traditional security strategies were designed to protect on-premise data, and while those models support 'lift and shift' migrations to the cloud, they are not a perfect fit for modern public cloud environments," Schiappa wrote. "IT security has to evolve and adapt to the changing threat and infrastructure landscape, to protect data on endpoints and networks, wherever they reside. IT organizations find it challenging to identify and respond to security incidents, there is a need for greater visibility, faster analysis, and an automatic response to suspicious activity. The acquisition of Avid Secure will accelerate the delivery of Sophos' vision to provide the best protection to our customers, irrespective of their environments, whether it is a customer data center, public cloud, or hybrid."
Neither Sophos nor Avid released financial details of the agreement.
Sophos is not the only security vendor eyeing greater customer protection in the cloud.
The day before, on January 7, Akamai Technologies inked an agreement for Janrain, a startup that specializes in customer identity access management (CIAM) tools. Again, no financial information was released, but both companies expect the deal to close by the end of this quarter.
During six different funding rounds since the company was founded in 2002, Janrain has collected $79.8 million in venture capital, according to CrunchBase, along with several high-profile customers.
Currently, Akamai offers customers security technology for the cloud, as well as at the edge, with its Intelligent Edge Platform. At the close of the deal, Janrain's security tools will add new capabilities into this platform to help secure sensitive data, manage privacy controls and stop identity fraud.
Specifically, Janrain's technology counters bots that imitate human behavior on websites, and provides a layer of threat intelligence that looks for malicious behavior and other anomalies, while providing a layer of trust between businesses and their customers.
"It is challenging to conduct business online without an inherent and expected level of digital trust," Rick McConnell, president of Akamai Technologies, noted in Monday's announcement. "Janrain's Identity Cloud, working together with Akamai's Intelligent Edge Platform, will provide an added layer of security to allow our customers to know more about their end users and potentially drive additional revenues from that deepened relationship."
Akamai's deal for Janrain is the second acquisition this week that specifically focuses on bot behavior and security concerns that come with that, such as distributed denial-of-service (DDoS) attacks. On Monday, Radware announced it would buy ShieldSquare, a startup that offers similar capabilities for fighting bots. (See Radware Boosts Bot-Fighting Capabilities With ShieldSquare Acquisition.)
Based in Portland, Oreg., Janrain already has established customer deals with a number of high-profile brands, including Coca-Cola, Philips, NPR, Kia and Michelin.
Related posts:
— Scott Ferguson is the managing editor of Light Reading and the editor of Security Now. Follow him on Twitter @sferguson_LR.