For consumers, this is the Year of Living Dangerously. First Yahoo, followed by Equifax and then SONIC Drive-in. Both Yahoo and Equifax released statements this week that showed they'd underestimated (Yahoo, wildly) the scope of damage. Consumers either already do, or will soon know, if their drive-thru burger, fries and shake had an undisclosed big price ticket attached.
We still don't know the number of SONIC outlets affected, how many cards were compromised, or how much pain consumers are feeling. But we can guess. The biggest drive-in burger chain in America is tight-lipped, and as we've seen with other similar breaches, that's not always the best strategy.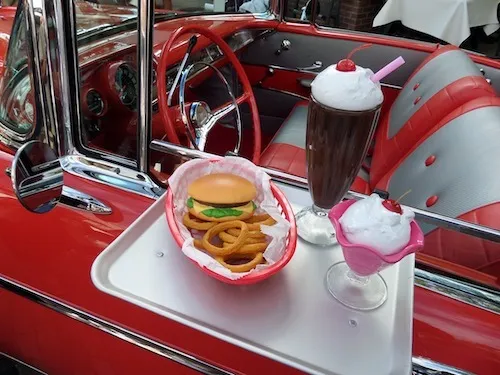 SONIC's perspective is that all of this is subject to legal requirement. "The investigation by law enforcement and third-party forensic firms continues, which limits the information we can share," said Christi Woodworth, VP public relations, SONIC Drive-in, not commenting beyond that.
Others have a different view. "SONIC has been strangely and dangerously quiet in the wake of its recent credit card hack," Steve Morgan, founder at market research firm Cybersecurity Ventures told SecurityNow. "If we've learned anything from the aftermath of the world's two largest hacks -- on Yahoo and Equifax -- it's that senior executive and IT management should come clean early. The best post-hack practice is to get loud, quick."
SONIC has upped the volume on one front: offering generic security advice to consumers. It's fair to assume that since SONIC scanned the credit and debit cards of its customers -– and stored that data on its own servers -- that SONIC is responsible for it. And yes, SONIC is likely a victim here too. But offering reminders to customers to check their statements, freeze their credit reports and in general be more vigilant is closing the stable door after the horse has bolted.
Interestingly, SONIC has been offering advice about potential ID theft and that may indicate that more than just card numbers and names were stolen. But again, it's just not clear. In our book, if there's no suggestion consumers did anything to expose themselves, the onus is on the businesses to make good.
Meantime, we're left to take an educated guess at what happened.
To begin with, it may have been perpetrated by a SONIC insider, not necessarily a staff member. Historically, hackers have used third party contractors to a retail outlet to get them inside. It's also fair to speculate that the target was a central server, since a compromise at this level could have driven the scale to compromise a huge number of locations.
"In similar attacks, you see criminals going after servers that either distribute the software to POS systems or collect the transactional data from them," Fernando Montenegro, a senior info-sec analyst at 451 Group, told Security Now. The card details have indeed been harvested and already been dropped onto at least one card dump site and sold on to buyers. Usually from there, the strategy is to use those details to purchase big-ticket retail items using stolen details, and then launder these through online auction sites.
This type of attack could have been prevented by some commonly used controls including stronger authentication requirements for administrative functions, and the use of tighter application controls on the POS devices themselves. There are also upgrades to payment systems that restrict where and how the card data resides and flows, but those upgrades are usually a relatively complex process that takes time and cost.
451's Montenegro thinks that SONIC's franchisee structure may hamper prevention. "It certainly adds a layer of complexity, both in terms of having to potentially coordinate not only day-to-day operations but also long-term updates" he said. "It's one more thing for the business to address in their franchising agreements."
As SONIC presumably moves into repairing its security administration and systems after forensics, consumer groups are becoming angry at what they see as weak regulation and protection in cases of cybertheft.
John Simpson, privacy project director at consumer advocacy group, Consumer Watchdog, said of current provisions, that they're "completely inadequate. Many businesses make a calculated assessment that it's cheaper to run the risk of a break or hack than to provide adequate security."
Consumer Watchdog lobbies for improvements in requirements for consumer security protections at both the national and state level, but it's an uphill battle. "It's very frustrating in the current anti-regulatory mindset of the Trump Administration and Republican Congress. It's always a David versus Goliath battle when consumer groups confront businesses about necessary regulatory reforms," said Simpson.
So, where's the weak spot, who's to blame, who's accountable? Consumers? Businesses? The regulatory system?
---
Want to learn more about the tech and business cases for deploying virtualized solutions in the cable network? Join us in Denver on October 18 for Light Reading's Virtualizing the Cable Architecture event – a free breakfast panel at SCTE/ISBE's Cable-Tec Expo featuring speakers from Comcast and Charter.
---
"We're seeing a lot more consumer anger rightfully directed at mismanagement related to breaches and their responses, [at firms such as] Equifax and Yahoo," said 451's Montenegro. One can speculate that if the upper echelons are out of touch with today's security requirements, then we're all in very big trouble.
Watchdog's Simpson says that the situation is conceptually akin to when debit and credit cards first become more secure through chip and pin authentication; almost overnight more than a decade ago, Europeans gained a couple of layers of further protection against anyone unscrupulously nabbing their details. Meanwhile in the US today, magnetic strips are still prominent and a four-digit pin and written signature is all that's needed to authenticate.
"Chip-and-pin costs more and American businesses are too cheap to use it," he said.
Related posts:
— Simon Marshall, Technology Journalist, special to Security Now