We are at a point in history when billions of people use social media on a daily basis to stay connected with their friends and family. With such a magnitude of users, social media has become not only an attractive platform for organizations and advertisers, but also a target of choice for threat actors who either want to implant malware or sway public opinion.
Many users look to social media as a safe space to interact with their friends and family -- the group of people they trust the most.
However, as we saw in the 2016 US Presidential election, this implicit trust has made it all too easy for social media to be manipulated, resulting in unexpected ramifications. (See In Facebook Debacle, More Than Zuckerberg to Blame.)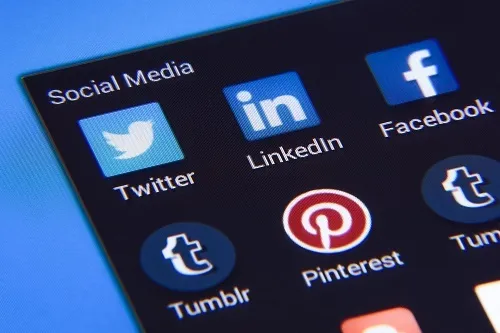 Two years ago, we saw social media malware take many different forms to target victims, the most common being:
Plugins: Add-ons to social media platforms that claim to provide some form of functionality that may entice the user, such as games or a poll, can often harbor malware that end up implanting a downloader for additional capabilities such as espionage or spam.
Links: Often shared or "liked" by a trusted contact who has been knowingly or unknowingly compromised, seemingly innocent links can often take you to malware hosted on other sites, hidden under the guise of an interesting article.
These fairly basic tactics led to a range of repercussions, from the spread of misinformation to more dire tactics such as spying and data theft.
Depending on the malware's sophistication, it targeted not only computers but smartphones as well, pushing specific "foothold" malware onto each platform. These can include a backdoor or a downloader Trojan for additional capabilities in the future, essentially lying in wait on an unsuspecting user's device.
Given the heightened public awareness around fake sites and fake articles with the purpose of swaying public opinion, many social media platforms have made concerted efforts to prevent these forms of attacks happening in the future. These countermeasures include analyzing content and using machine learning to determine when fake accounts or fake connections between legitimate users are created.
Certain platforms have also instituted more stringent verification of payer identity for advertisers on the platforms, especially by foreign entities which are prohibited from participating in the election's public debate.
As we look towards the upcoming 2018 midterm elections, we can expect these tactics to evolve as users and platforms grow wiser and threat actors become more targeted in their techniques. Rather than fake websites reporting users or targeting users on a broad scale, we can expect to see a more localized approach to malicious activity.
Targeted espionage and spying activity are likely to increase, specifically towards candidates and relevant personnel with the goal of monitoring campaign activity. While we may not see another attack on the level of the Democratic National Committee (DNC) servers being hacked, it is this form of espionage that we can expect to see take the forefront, more so than the widespread misinformation sharing that defined the 2016 election.
But just because hackers are shifting their efforts does not mean users' social media accounts are safe.
Users should continue to exercise good judgment and safety when navigating their social offerings; an article's promotion by a close connection does not inherently mean it is safe. Similarly, just because your friend invites you to use a particular app that they are using does not mean it is safe from malware.
One should always make sure they have a system that is up to date with a consistently updating antivirus solution, and refrain from clicking on links to unknown sites or installing any plugins that are not widely acceptable.
If there is one thing we can be sure of, it's that threat actors will continue to use any tactics at their disposal for their own personal gain -- whether that's to steal data, lock it down or spread misinformation, the list goes on.
As long as social media platforms enjoy a multitude of users and their accompanying user data, we can expect them to remain a target. Remaining vigilant and using common sense is key to ensuring you aren't victimized in an effort to stay connected with family and friends.
Related posts:
— Mounir Hahad is the head of <ahref="https://www.juniper.net/us/en/threat-labs/"target="new">Juniper Threat Labs at Juniper Networks and a seasoned cybersecurity expert. Follow him on Twitter @Mounirhahad.