As the widespread networking of computers in the last few decades gave rise to new kinds of security problems, the trend to make cities networked is starting to show how attackers may be able to cause disruption in them.
At a presentation at this week's Black Hat conference in Las Vegas, Threatcare and IBM X-Force Red's Jen Savage, Mauro Paredes and Daniel Crowley talked about the different investigations they have been conducting over the past few months that look at the vulnerabilities in smart cities.
The systems the researchers looked at ranged from those detecting and attempting to mitigate traffic congestion, to disaster detection and response, to remote control of industry and public utilities.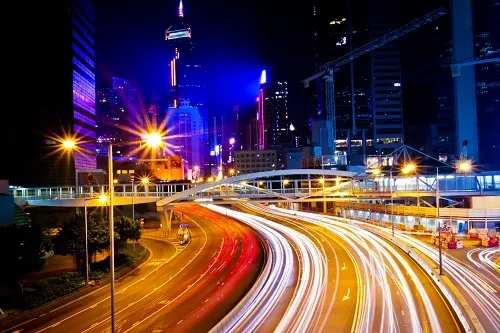 The researchers found that many of the same vulnerabilities that plague networked systems were present in the networked cities.
"We found 17 zero-day vulnerabilities in four smart city systems -- eight of which are critical in severity," the researchers announced at Black Hat. In response, an ICS-CERTadvisory has been issued to address the vulnerabilities.
The Big Blue team reports that all the vendors were responsive to their disclosers and have since issued patches and software updates to address the flaws.
However, there were still some surprises in the research.
"While we were prepared to dig deep to find vulnerabilities," the researchers noted, "our initial testing yielded some of the most common security issues, such as default passwords, authentication bypass and SQL injections, making us realize that smart cities are already exposed to old-school threats that should not be part of any smart environment."
For example, there were four instances of critical, pre-authentication shell injection flaws found in Meshlium which is Libelium's wireless sensor network. Libelium is a wireless sensor network hardware manufacturer.
Echelon routers and servers were also investigated. Here, the researchers found two critical flaws that allow authentication bypass, default credentials, plaintext passwords, and the lack of encrypted communications.
Battle's vehicle-to-infrastructure (V2I) Hub product, which takes data from traffic signal controllers and talks to connected vehicles, was also exaimed.
After finding the vulnerabilities, the researchers also found that hundreds of each vendor's devices that were exposed to remote access on the Internet. The group discerned this by use of readily available search engines such as Shodan or Censys.
Researchers discovered a European country that was using vulnerable devices for radiation detection, as well as a major US city, which was using them for traffic monitoring. So, these vulnerabilities had the potential for real-world exposure of the areas.
---
Zero in on the most attractive 5G NR deployment strategies, and take a look ahead to later technology developments and service innovations. Join us for the Deployment Strategies for 5G NR breakfast workshop in LA at MWCA on September 12. Register now to learn from and network with industry experts – communications service providers get in free!
---
The researchers think some basic mediation techniques can help:
First, implement IP address restrictions to connect to the smart city systems
Second, leverage basic application scanning tools that can help identify simple flaws
Safer password and API key practices are obviously necessary
Security incident and event management (SIEM) tools will also help to identify suspicious traffic
But someone needs to be observing what is going on in the first place. The research dramatically shows the means by which interconnected cities can be manipulated by attackers. A frontline defense has to be established by those who are using the technology.
Related posts:
— Larry Loeb has written for many of the last century's major "dead tree" computer magazines, having been, among other things, a consulting editor for BYTE magazine and senior editor for the launch of WebWeek.