Financial services organizations probably want to forget that 2017 even happened.
The Equifax breach could easily have been avoided with better security hygiene. Deloitte? Likewise. (See Equifax Breach Won't Be the Last or Worst.)
Certainly, better decisions need to be made by the big organizations. But how will smaller firms that serve this sector cope?
"Everyone in the industry is waiting for the next evolution of a WannaCry or a NotPetya," Randy Potts, CISO at Real Time Resolutions (RTR), a mid-sized Texas-based full-service loan servicing and recovery company, told Security Now. "If that hit in the next couple of weeks or early part of next year, we would see a pivot [in the industry] towards new security technologies."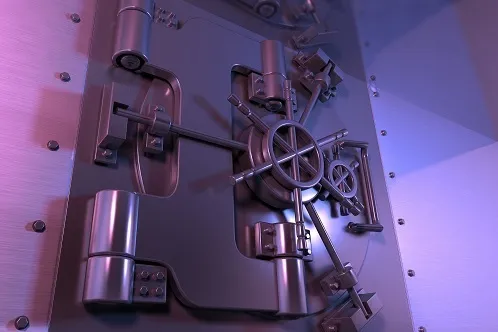 Firms such as RTR, which could be viewed as the tributaries to the main financial rivers, have a limited security budget and few team members on the ground. Yet, because they're all part of the same watercourse, they need to punch above their weight to make sure the whole financial system stays watertight from attacks and leaks.
Locky encounter
The next variants of ransomware will force the hand of firms that have been sunsetting older anti-virus technologies. RTR recently invested in new technology from enSilo, a California-based endpoint protection specialist, after relying on dated AV to protect against malware.
enSilo's technology works differently from end-of-life AV systems, by offering pre- and post-infection protection, stopping malware impact in real time and giving firms the remediation, forensics and threat-hunting capabilities that go beyond simple blocking.
However, it was a run-in with the Locky ransomware that convinced Potts to change his security strategy.
"It would all start with, say, an image posted to a forum and then linked to a site in Russia. So that image was what ended up attempting to deploy Locky," explained Potts.
"We got somewhat lucky, because we essentially had every feature of our AV turned on at the time, and that blocked part of the payload," he explains, "We caught it because of the [statistical] number of blocks we were seeing. We reacted within a four or five-hour window, but it was moving through different destinations to get its payload, and it would have eventually been successful. That thing almost got past Trend Micro, and most of our other logging sources weren't really alerting to it."
In the end, his strategy evolved from a lot of overlapping products focused on blocking, and shifted instead to isolating files and behaviors on machines, an approach that apparently better fits his organization's limited human resources.
Stringent standards
Potts has about 700 corporate devices to defend and has to meet stringent security regulations to keep RTR online and in step with interconnected financial systems. RTR supports most of the major financial institutions, and works with about 70 vendors.
"We have a corrective action process, to track any issues with vendors, and make sure they're obedient or we'll get rid of them. Of those [70], we really rate between five and ten of them," said Potts, indicating how difficult it is to find partners that meet higher and higher standards.
RTR clearly handles a lot of sensitive data, and has to conform to the SIG data security standards to keep midsized clients happy. Larger clients go further than that, taking a custom approach in their due diligence to select a financial servicing agency to plug into their networks.
So, who are RTR's clients? Potts declined to name the list.
"If I tell you who I work for, someone might target us in an effort to target them," said Potts.
Soon newer types of standard will become common practice in order primarily to avoid security risks posed by third parties, such as October's SONIC Drive-In breach, where suppliers to the fast food chain were suspected of being the weak link in a security chain that allowed consumer credit card details to be swiped. (See SONIC Quiet on Data Breach Details.)
2018
This year, the SSAE-16, SOC 1 and SOC 2standards will play a larger part in discovering any such security gaps.
"We'll see more companies move through the SOC 1 and SOC 2 process, which is a further evolution of how they manage their third parties," said Potts. "This has been in place for the last three to four years for bigger enterprises. Now midsized companies are asking about third-party security management."
Next, organizations will become concerned about fourth parties, in this instance, the suppliers to RTR. Potts reckons that his biggest malware challenge next year will also be one of the most commonplace challenges threatening the financial industry.
"The most common thing we will see that's serious are [bad actors] trying to email people a file with a macro," he predicts. And the approach with payload delivery will become more sophisticated. Originally, it started with macros embedded in Excel documents, then zip files, and now Potts is most worried about emails that have a link to the zip files.
Potts recently ran a breach exercise where even the board of directors was interested to discuss RTR's security readiness. Potts says he has their full support, and that they are actively participating in security decisions, bucking a recent trend of board shortfalls. (See The Security Risk Lurking in the Board of Directors.)
"They're on top of it, and they ask me questions. Even the CEO will ring me at 3 a.m. in the morning and ask me if there's an issue we need to worry about," said Potts.
Related posts:
— Simon Marshall, Technology Journalist, special to Security Now