The first two phases of threat detection development have been highly successful in their time. First, signatures of common attacks were used to close the door. Then sandbox identified threats in a virtual environment and locked them out. But those two technologies are now past their consume-by date.
According to Jack Miller, chief information security officer at SlashNext, a Pleasanton, Calif.-based firm, they're flawed. Few people would argue with that, but the risk seems to lie in continued use of them as security challenges evolve. So, will those technologies be superseded any time soon?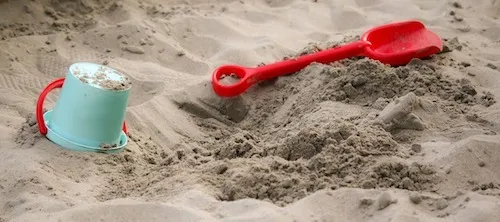 "Yes, [but] while our current network approach will not eliminate the need for an endpoint agent or an email solution, eventually those solutions will be built using the same detection methods that we are using on the network."
By early 2014, the firm claims, both signatures and sandboxes were consistently failing to detect polymorphic malware (which morphs several times during its lifetime to evade detection) and exploits. Apparently, because these technologies were not really designed to detect social engineering, phishing and callback attacks, targets were left wide-open. Social engineering and phishing attacks represent about 45% of all Internet access threats, nearly twice the number for malware and viruses, according to the regular Verizon Data Breach Digest.
"We realized that while tools will sometimes miss attacks, the top researchers would always find them eventually," said Miller. "So, we built a system that mimicked how teams of the top security researchers perform their analysis."
This system plays into the current trend of human judgement playing an equal role to security technologies which remove time-consuming crunch work. SlashNext has just launched a new approach which uses "reasoning engines" -- not machine learning -- which it claims are the equivalent of virtual analyst teams, operating in a specific forensic domain. The engines learn like humans, automating the detection process and providing its carbon-based counterparts with enough evidence to make a final decision about whether a suspected threat is likely real or not.
In a typically human activity, team members get together to vote on the evidence, and interestingly, are asked to make a black or white yes/no conclusion. "Because we have so many virtual teams looking at so many different forensic aspects of the session, we are able to increase each false negative rate for each domain, effectively lowering our false positive rate knowing that even if some of the domains miss the attack, others will still catch it," explains Miller.
He says that because analysis is performed across initial and subsequent sessions, even if an attack is missed first time, teams will be able to catch it in a later lifecycle. Analysts learn and adapt to new threats, while the number of false positives is reduced.
The concept uses an omnichannel tactic, specifically tackling attacks initiated by phishing, rather than malware itself. The idea is to cut the effectiveness of a single threat that multiplies its chance of success by initiating through multiple devices. If person A is induced to offer up bank login details through a false web page on a PC, SlashNext detects it and provides blocking here, and also to person B who is using their mobile device.
SlashNext is pitting this technology directly against current sandbox virtual machines which it finds unsuitable for several reasons; examples are that sandboxes are difficult to maintain a single software profile that matches the configuration of all deployed devices in an enterprise. Malware objects delivered by an encrypted network stream can't be extracted and examined. They're limited because as they observe what an object does, they're only useful for files such as .EXE, .PDF or .DOC.
Malware has also developed to the point where it can identify that it is in a sandbox environment, and therefore 'decides' not to execute, evading the sandbox which believes it is therefore a benign file.
SlashNext netted an A Series round in April of $9 million after selling the technology on a limited basis two years ago.
Related posts:
— Simon Marshall, Technology Journalist, special to Security Now