We are wrapping up a monumental year for cybersecurity as we prepare for 2019. Looking back over the last 12 months, we saw several catastrophic breaches victimize millions of users across the globe -- Equifax, Under Armour and other large organizations failed to defend their data from cybercriminals.
However, amidst the cyber disasters of 2018, there is a silver lining: a greater awareness for cybersecurity.
What has been a largely ignored issue of the past -- confined to underfunded IT teams -- is now at the forefront of government and business leaders' priority lists. Cybersecurity is no longer an option and the downfall of large organizations has led the world to the realization that protecting data is an absolute necessity.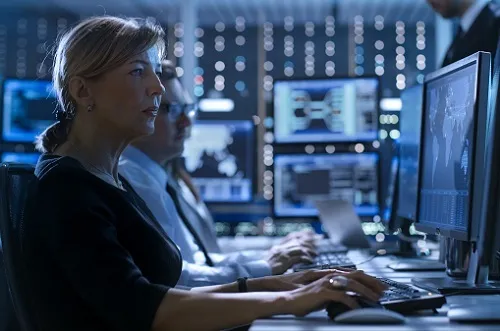 With the increased awareness, we are seeing greater proactive action by security researchers to not just resolve current issues but look ahead to future threats. It's our responsibility as security leaders to analyze trends and forecast what's next from cybercriminals. As we end 2018, it's critical to predict the new additions to the advanced hacker's repertoire and prepare the world for the cyber attacks of 2019.
As we transition into 2019, here are my predictions for next year's cybersecurity landscape.
The most-targeted attack vectors will remain account privileges and individual email accounts Email and stolen privileges will continue to be the primary method of out-maneuvering organizations' security protections to inhibit services, disrupt productivity, steal sensitive data or conduct financial fraud. Strengthening security to limit the impact and risk of emails and privileges should be the number one priority for all organizations 2019. Proper security improvements will reduce vulnerability to these cyber attacks, which will remain a critical threat in 2019. By controlling inbound email content and implementing a least-privilege strategy, organizations can significantly reduce cyber risk. Nations to launch (more) cyber offensives Government-conducted cyberwarfare isn't new, as they have been developing cyber weapons for years. Many nations have secretly engaged in attacks against other countries, causing near-war scenarios. With the threat of nuclear war becoming an archaic afterthought, cyber weaponry has become the new large-scale danger -- built to significantly disrupt and destabilize citizen societies and international politics. In 2019, we will likely see governments continue these covert operations and flex their offensive cyber capabilities, demonstrating their power without ever crossing borders. Data protection regulations will increase and harden Fortunately, with the greater cybersecurity awareness, legislators across the world are ramping up data protection laws, continuing the progress made by the European Union's General Data Protection Regulation (GDPR) and the California Consumer Privacy Act. As the value of data continues to rapidly increase in the global economy -- now exceeding the value of oil -- new laws are being written to enforce data security. Legislators realize the importance of protecting personal data and are punishing organizations for failing to protect that data, particularly organizations that are profiting from the data. In 2019, we will see more data protection legislation and the existing regulations will get tougher. Expect massive financial penalties for cybersecurity deficiencies We saw some major financial fallouts from cyber attacks in 2018, with Uber agreeing to pay $148 million from the company's data breach that occurred two years ago and both Equifax and Facebook fined £500,000 ($633,000) -- the maximum penalty possible under the UK data protection law that preceded GDPR. In 2019, we will see hefty financial penalties with major companies under the microscope. It's not ridiculous to think we may see the first billion-dollar data breach fines for failure to secure and protect personal data. (See European Union Braces for Liability Shift for Data Breaches.) Science fiction becoming reality With so many connected devices in homes, schools and workplaces, we will soon need to fear attacks from machines. It is likely that in 2019, machines will be used to target humans with cyber attacks, many of which will be controlled by other humans. We can go as far to say we might see vacuum cleaners chasing kids around the house, refrigerators squirt water in faces and vehicles crashing into each other -- all resulting from cyber attacks. The Internet of Things could potentially become assassins' most useful weapons and attacks could easily be carried out across country borders. These devices will likely all still be controlled by humans in 2019, but with AI on the rise, we may lose this control to devices in the future. Related posts:
— Joseph Carson is Chief Security Scientist at Thycotic and a Certified Information Systems Security Professional (CISSP).