Organizations traditionally focus on security within their own boundaries. Control and analysis are simpler to perform on resources they own. It's easy to understand that.
But organizations do not function by themselves. Far from it. They swim in an ecosystem that involves other businesses as their partners, providing resources or performing other business functions.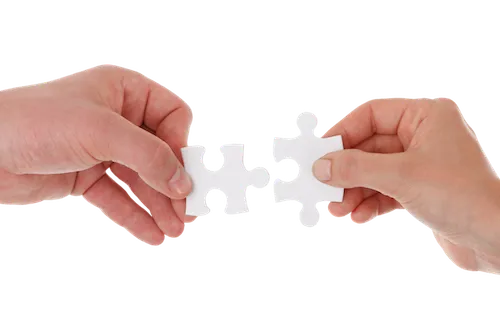 It's becoming obvious to businesses that these third parties can be a portal that threat actors use to compromise a company's sensitive information. The ways that their partners perform their own security can be as great a risk to a company as anything that the organization itself can do.
The Ponemon Institute recently published a report sponsored by the risk firm Opus entitled "Data Risk in the Third-Party Ecosystem" that addressed just how much of a problem third parties posed to a company.
Ponemon conducted the survey by talking with 625 individuals they thought would be familiar with the details of their organizations' third-party risk management posture.
They discovered that 56% of those responding had suffered a third-party data breach in the last year, which was a 7% increase over the previous year. While they could not directly point a finger at one cause, they think this could be because of a growing reliance on third parties and particularly cloud-based service suppliers.
But the response did point out an underlying problem: organizations don't know their supply chains in detail.
Importantly, 57% of Ponemon's respondents didn't have any inventory of the third parties with which they share sensitive data. They just flat out didn't know who had access to their important information. Not only that, they did not know if their suppliers' policies (what ever they were) would be effective in preventing a data breach.
Admitting there was a potential problem did not provide a path to solving it, however. A paltry 17% of those respondents felt they were highly effective at mitigating third-party risks. This is a 5% decrease from the 22% response that the first Ponemon report showed in 2016.
Worse, 60% said that they were unprepared to check or verify their third parties in any manner. While this was an improvement over the 66% that responded this way in 2016, it remains unacceptably large.
The problem gets worse with the farther away from the company a third party is in the supply chain. Only 18% of respondents say their companies know how their information is being accessed or processed by other parties with whom they have no direct relationship, but may have some relationship with a third party that they are using.
This situation will have to improve. If nothing else, the board of directors may force improvement. The study showed that 42% of respondents thought that their company's board of directors would require assurances that third-party risk is being assessed, managed and monitored.
---
Want to learn more about the technology and business opportunities and challenges for the cable industry in the commercial services market? Join Light Reading in New York on November 30 for the 11th annual Future of Cable Business Services event. All cable operators and other service providers get in free.
---
Accountability for the third-party risk management was found to be dispersed throughout the organization, which greatly defuses focus and responsibility.
But there has been some small improvement over the last year. Ponemon found that 5% more respondents now have an owner of the third-party program compared to 2016.
The study shows that the time-bomb of third-party security relationships hangs over an organization. Realizing this as well as taking simple, direct measures to improve the situation is needed to prevent another business from taking yours down.
Related posts:
— Larry Loeb has written for many of the last century's major "dead tree" computer magazines, having been, among other things, a consulting editor for BYTE magazine and senior editor for the launch of WebWeek.