In the world of cybersecurity, executive leaders and HR workers alike constantly complain of talent shortages. One of the primary takeaways at a recent InfoSec event targeted to upper-level cybersecurity workers, however, was the notion of starting to see and think about things in different ways -- talent being no exception.
"Every single time we add a new platform... we are adding to the complexity that there's no way to grasp it entirely," said Tarah Wheeler, founder of and principal security advisor at Red Queen Technologies, in a presentation at the inaugural DEEP 2017 conference held recently by information-security firm Cybereason. "If you add just a little more strangeness to your world [in the form of diversity, then] you start adding an 'unknown unknown' product space to your known unknowns."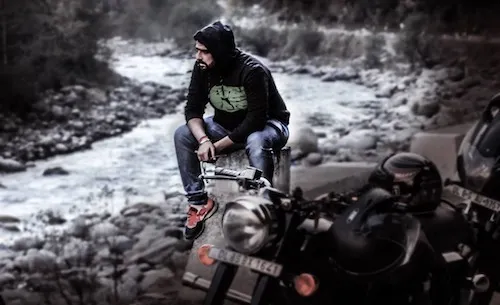 Tarah Wheeler is lead author of Women In Tech: Take Your Career to the Next Level with Practical Advice and Inspiring Stories. Unsurprisingly, therefore, when Wheeler took the stage at DEEP, her presentation highlighted gender diversity in the InfoSec workplace -- a perhaps apt topic considering the audience makeup (just over a dozen women in the room, compared to more than 70 men).
And yet relatively little time was spent on the gender aspect of diversity in Wheeler's talk, "Freaks and Geeks: Why Security Needs to Be Weird to Save the World." Instead, Wheeler's diversity propositions were grander and less typical. Wheeler urged cybersecurity executives to look beyond themselves and their own successes and modes of working to the "weird" outsiders who can offer valuable insights and skills -- those that are normally considered pariahs by some IT departments, such as people who have a history of light drug use or other relatively minor offenses.
"I smoke a lot of weed," admitted Wheeler. "Guess what I can't do. No government jobs."
Ditto for former black hats and grey hats.
"Compliance doesn't stop you from hiring black hatters," advised Wheeler after an audience member voiced concerns about drawing unwanted attention by hiring black-hat hackers. "You're losing a competitive advantage to companies who are more concerned with compliance than with protecting people well."
On this point, Wheeler was emphatic that bridging the gap to work with these atypical candidates and collaborators is imperative to IT security not just from a business standpoint and a PR standpoint but also a moral one -- especially considering that morality is a major driver for many of these security researchers and hackers.
"I know those pictures on your phone. I got a couple of them too," breezed Wheeler, before chastising: "Every one of you should be deeply motivated by this [desire] to keep people safe."
To this end, people who look and think differently from the cybersecurity norm, said Wheeler, are "a good thing" -- even if (especially if, Wheeler seemed to advocate) you don't see eye to eye on most things yet embrace the discomfort of working together.
"There's a difference between interpersonal and group conflict," said Wheeler. "You don't want interpersonal [conflict], but you do want group conflict."
That group conflict and diversity of background and opinion, Wheeler explained, allows enterprise organizations to be better prepared for their unknown unknowns in data security and data privacy because limiting hires a few traditional archetypes may lead to a relatively sheltered -- and thus unprepared -- data-stewardship team.
"The people in this room are successes, and the reason why that's a problem for you is that you're going to keep doing what you're doing," advised Wheeler -- who went on to point out that the executives at much-maligned Equifax, Yahoo and other companies grabbing recent headlines for mega-breaches, "were doing the right thing again and again and again and hearing they were a success."
Indeed, Equifax presents a particularly apt case study here. In the month prior to Equifax's revelation of its massive data breach, the Atlanta Business Chronicle recognized Equifax's then CEO Richard Smith (now recently "retired") as a "Most Admired CEO" in Atlanta. Prior to public knowledge of the Equifax ultra-breach, the big-data company's CEO was "a success."
Conversely, said Wheeler, if data-protection executives with a long track record of traditionally defined "success" commingle with those who may lack it (particularly those with a track record of "failing their way forward"), they benefit from the knowledge, skills and experience from those who have already learned hard lessons through failure.
"If you're failing, you're learning, you're growing, you're changing what you're doing," pointed out Wheeler. "If you're succeeding, what are you doing? You're staying still."
Accordingly, Wheeler's calls for cybersecurity honchos to seek out discomfort was not limited to hiring and collaborating practices; she also spoke highly of the notion of welcoming in the uncertain and worrying current threat environment.
"Ransomware is the best problem cybersecurity has faced in years … because we can't ignore it." said Wheeler. "[The problem of] ransomware can't be hidden."
DEEP speakers succeeding Wheeler picked up her calls for going outside of one's comfort zone in InfoSec practice. Dan Ariely, a psychology and behavioral economics professor at Duke University and author of several books on "irrational" behavior, immediately followed Wheeler's talk with one of his own -- "Now and Later: The Problem of Self Control" -- about how to overcome the fact that engaging in long-term beneficial behavior (for cybersecurity purposes or otherwise) is uncomfortable.
"We know what's the right thing in principle; it's not the most fun thing in the moment," observed Ariely. "I know I should have a really complex password -- but it's not fun to do right now."
Ariely recommended overcoming the uncomfortable tasks that go with good security practices by using "reward substitution" -- a gamification-like methodology that adds additional and more "immediate" feedback to users in the form of reward and or punishment as an incentive for greater security.
"Think about things that have to do with security. They are probabilistic and they are delayed." said Ariely. "In the short-term, we often regret more actions than inactions, but in the long term we often regret more inactions than actions."
"What we tried to create here is a different point of view," summed up Lior Div, CEO of Cybereason, in his closing remarks at the conference. "If we keep doing the same thing that we have for the past 20 or 25 years, we are going to fail."
Related posts:
— Joe Stanganelli is founder and principal of Beacon Hill Law, a Boston-based general practice law firm. His expertise on legal topics has been sought for several major publications, including US News and World Report and Personal Real Estate Investor Magazine.