The Satori botnet, which has been associated with numerous attacks over the past two years, is proving resilient despite the fact that its main author has been returned to jail in recent days.
After falling virtually silent in late August and early September, when its creator was indicted on federal charges for violating the Computer Fraud and Abuse Act, Satori has resurfaced, according to research from CenturyLink, which posted an October 29 update on the botnet.
CenturyLink research recorded evidence that the botnet's command-and-control (C&C) server being reactivated over the last few weeks with increased Transmission Control Protocol (TCP) bot traffic being directed to that IP address.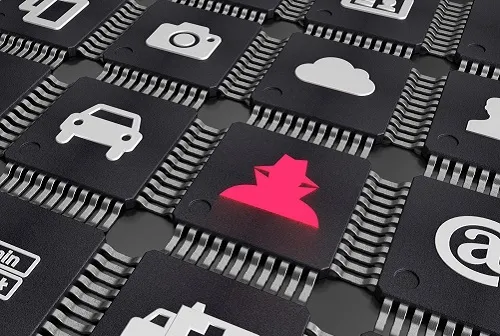 "After identifying hosts which were scanning the Internet on port TCP/5555, we could confirm that they were indeed largely from the same infected device pool that existed before the shutdown," according to Monday's blog post.
On September 25, the CenturyLink Threat Research Labs recorded about 9,900 unique IP address attempting to connect to the main control port -- TCP/7000 -- that is associated with the C&C server. Researchers noted that about 57% of all the traffic originated in Tunisia, while another 37% came from the US.
The researchers also noted that a significant volume of this traffic came from Android-based devices, and CenturyLink is notifying network providers about this malicious traffic. Previously, the botnet targeted Internet of Things (IoT) devices.
In an email, Mike Benjamin, the head of CenturyLink Threat Research Labs, noted that Satori, as well as its predecessor -- the Mirai botnet -- have shown the ability to adopt new methods and new attacks over time. For instance, researchers noted several months ago that Satori was being used as part of a crypto mining scheme. (See Satori Botnet Plays Hidden Role in Cryptomining Scheme, Researchers Find.)
"In multiple instances, it was the first Mirai variant to adopt an attack method, and in one case it actually utilized a zero-day exploit," Benjamin told Security Now. "The targeting of the Android debugger service follows this trend, and has recently been employed by a number of malware families, all fighting over control of the same vulnerable footprint. The CenturyLink Threat Labs' research shows how the Satori installer took the time to remove a cryptominer malware upon execution."
Benjamin added that while Satori still retains the ability to launch distributed denial of service (DDoS) attacks, it has not conducted one of these so far.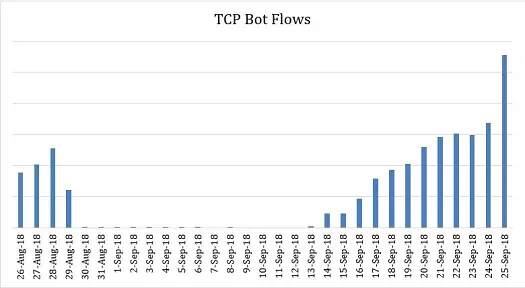 "It has maintained an ability to launch DDoS attacks throughout its existence, including today," Benjamin added. "The actor's ability to introduce new exploits quickly has on multiple occasions given it a potential attack power, which resulted in immediate action by CenturyLink to block its ability to operate across our global IP network and work quickly with the wider security community to neutralize its ability to attack globally."
Previously, Radware researchers found that Satori had been targeting D-Link routers in an effort to expand its own network. This happened a few months before the creator of the botnet, Kenneth Currin Schuchman, was charged by federal prosecutors. (See Satori Botnet Targeting D-Link Routers in Latest Attack.)
Following his initial arrest in August, Schuchman, who also goes by the name Nexus Zeta and who first used the source code for the Mirai botnet to create the Satori network, was released.
However, according to ZDNet, Schuchman was re-arrested on October 12 for violating the terms of his pre-trial release. It's not clear what conditions he violated.
In his email, Benjamin did not speculate on who might be running Satori with Schuchman in and out of jail over the last several months, but he noted that a botnet of this size is usually too large for one person to oversee by themselves.
"In establishing botnets of this nature, it is not uncommon for actors to work with others to ensure they can grow their footprint quickly and keep it operating at scale," Benjamin wrote. "It is reasonable to assume that the author was working with others on this particular botnet instance."
Related posts:
— Scott Ferguson is the managing editor of Light Reading and the editor of Security Now. Follow him on Twitter @sferguson_LR.