SamSam, which also goes by the name Samas, has been an active bugger so far this year. The ransomware has been found at two Indiana hospitals -- one in Greenfield and another in Decatur.
Emphasizing how the threat actors are targeting healthcare in their focused attacks, the ransomware was also found to be present at a cloud-based electronic health records provider.
SamSam has been active since early 2016, when it used vulnerable JBoss application servers to gain a network foothold. Even then, the ransomware was not some widespread attack, but was singularly focused on healthcare targets.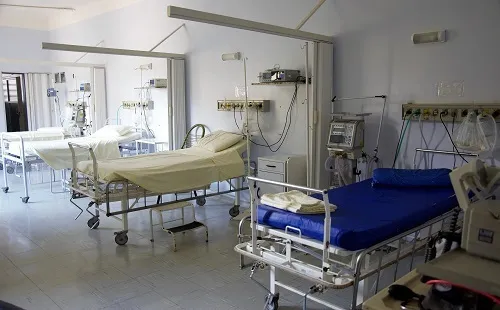 From the beginning, the malware was never dependent on establishing communication with a command and control server, which is how most ransomware operates. It was self-sufficient in operation. It has also always demanded payment in Bitcoin.
By using vulnerable and accessible servers for its entry targets, it bypasses the need for enabling human action or any social engineering. The criminals in this effort have historically first surveyed the infiltrated network before unleashing their encryption, looking for the most valuable files that they can corrupt. This would increase their chances of having a bigger monetary payout when the malware is finally executed.
The current attacks use open Remote Desktop Protocol (RDP) connections to provide an entry point. While their usual technique is to force their way into an RDP connection with a brute-force dictionary attack, it has been reported that the criminals entered one hospital system by using an outside vendor's username and password.
How they obtained these legitimate credentials is unclear.
The affected hospital chose to pay the ransom, even though it had backups available. It seems to have been a business decision at its core, since doing the restore from backups would have cost more than the ransom.
Luckily for the hospital, the threat actors did send a decryption key that unlocked the encrypted records. Most authorities will advise not to pay a ransom in this situation, since a decrypting key may not be returned to the victim.
While SamSam is the symptom, the open RDP on the Internet is the root cause of the infection.
Each of these RDP endpoints has to be extremely validated from a necessary use standpoint before it gets deployed. It goes without saying that a strong password and two-factor authentication should be used on these kinds of connections, but the hospital attack showed that even valid credentials can provide an entry method.
The time has come for the healthcare sector to be cognizant of just how large a target that they are to these criminals. Perhaps then security will rise to the forefront of their operations before some patient's health is compromised.
Related posts:
— Larry Loeb has written for many of the last century's major "dead tree" computer magazines, having been, among other things, a consulting editor for BYTE magazine and senior editor for the launch of WebWeek.