The company behind such consumer clothing stores as Saks Fifth Avenue and Lord & Taylor is dealing with the fallout of a massive data breach that appears to have involved about 5 million credit card numbers.
Hudson Bay Company, which has corporate offices in Toronto and New York, issued a statement on April 1, acknowledging the data breach, but not offering specifics about how many customers and credit cards have been affected by the breach.
However, Gemini Chief Technology Officer Dmitry Chorine told Reuters that the breach appears to have involved about 5 million credit card numbers and that JokerStash, an online repository for stolen credit card numbers, is preparing to release the data and numbers in the coming days.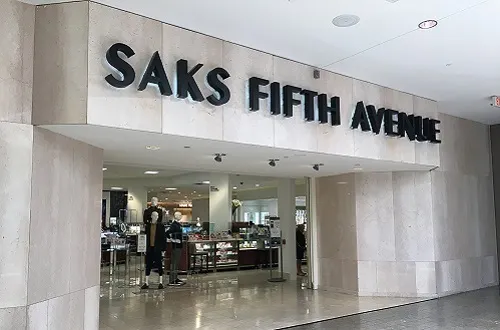 In statements, Hudson Bay and Saks noted that the breach did not involve online payments on the companies' other digital platforms.
"While the investigation is ongoing, there is no indication that this affects our e-commerce or other digital platforms, Hudson's Bay, Home Outfitters, or HBC Europe. We deeply regret any inconvenience or concern this may cause," according to one statement.
The statements from Saks and Hudson Bay did not offer details about when the breach occurred or why the company announced it on Sunday. However, Saks noted that while the breach involved credit card numbers it did not involve Social Security numbers, driver's license numbers or PINs.
Hudson Bay also noted that it would not hold customers liable for fraudulent charges.
---
The fundamentals of network security are being redefined -- don't get left in the dark by a DDoS attack! Join us in Austin from May 14-16 at the fifth-annual Big Communications Event. There's still time to register and communications service providers get in free!
---
While the breach at Saks and Lord & Taylor is significant, it pales in comparison to some of the even larger thefts of credit card numbers that have happened over the last several years.
In 2009, a cybercriminal broke into the network of Heartland Payments Systems and gained access to the information of 130 million credit cards. TJX Companies, TRW/Sears, Home Depot and Target have sustained significant data breaches over the last several years that exposed the information on millions of other credit cards.
Jamil Farshchi, who was hired as the chief information security officer (CISO) at Home Depot following the breach there and helped the big box company recover, has recently been hired at Equifax to help that company to recover from its own massive data breach. (See Equifax Taps Former Home Depot Security Chief as New CISO.)
Related posts:
— Scott Ferguson, is the managing editor of Light Reading and the editor of Security Now. Follow him on Twitter @sferguson_LR.