A pair of "international computer hackers" from Romania have been extradited to the US to face a number of charges, including identity theft and computer fraud, related to an $18 million scheme that stole personal data and account numbers from bank customers, according to the US Justice Department.
Teodor Laurentiu Costea, 41, and Robert Codrut Dumitrescu, 40, were each extradited to the US, according to a May 4 statement from the US Attorney's Office Northern District of Georgia. A third person, Cosmin Draghici, 28, has been arrested in Romania and is awaiting extradition.
All three are from Ploiesti, Romania.
Between October 2011 and February 2014, Costea and Dumitrescu found a number of vulnerable computers and servers in the US and installed voice-responsive software that could interact with different people, according to the 31-count indictment.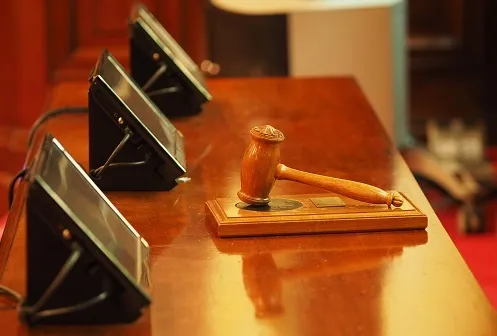 In addition, Costea and Dumitrescu installed different software that sent out text messages, as well as telephone calls, to residents in Atlanta and other parts of the US. Once the text messages or phone calls went out to victims, claiming there was a problem with their bank or financial accounts, the automated voice software would kick-in and start asking for personal data.
"When victims called the telephone number, they were prompted by the interactive voice response software to enter their bank account numbers, PINs, and full or partial Social Security numbers," according to the US Attorney's Office.
These stolen account numbers and other personal data were stored on servers and accessed by Costea and Dumitrescu, who either sold or used the illegally obtained information. Draghici also assisted in the scheme, according to the indictment.
---
The fundamentals of network security are being redefined -- don't get left in the dark by a DDoS attack! Join us in Austin from May 14-16 at the fifth-annual Big Communications Event. There's still time to register and communications service providers get in free!
---
Overall, about 36,000 different financial accounts were compromised.
Following an FBI investigation, all three now faces federal charges that include wire fraud conspiracy, wire fraud, computer fraud and abuse, and aggravated identity theft.
In a statement, US Attorney Byung J. "BJay" Pak noted that law enforcement would be taking a more aggressive approach when dealing with hacking from overseas.
"While in Romania, the defendants allegedly targeted victims throughout the U.S., including in the Northern District of Georgia, stealing personal information and possibly causing millions of dollars in losses," Pak wrote. "These extraditions send a strong warning to cybercriminals and fraudsters worldwide, that we, along with our law enforcement partners, will work tirelessly to bring you to justice."
Related posts:
— Scott Ferguson is the managing editor of Light Reading and the editor of Security Now. Follow him on Twitter @sferguson_LR.