A security researcher has found a new way of cracking passwords in the WPA2 protocol at a time when the industry is prepared to roll out the newer WPA3 standards for WiFi in response to several recent security concerns.
In a post, Jens "Atom" Steube, a researcher who developed the Hashcat password cracking tool, details how the method, which can be used to steal passwords from routers that use the older WPA2 protocol, works.
Steube wrote in a blog that he was researching the newer WPA3 specifications when he identified this new method. Currently the Wi-Fi Alliance is preparing the WPA3 protocol to meet new expectations for security and encryption, although no firm release date has been set. (See Wi-Fi Alliance: WPA3 Standard Will Improve WiFi Security, Encryption.)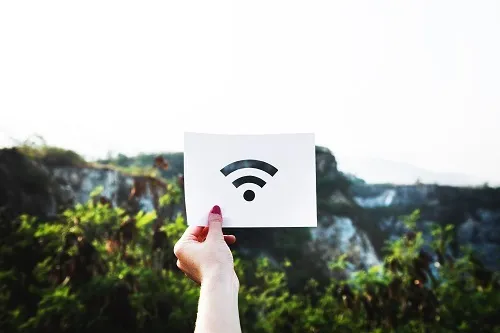 What makes this new method of stealing passwords different is that it does not require the user to login to start the four-way authentication handshake. Traditionally, an attacker would wait for this process to start in order to start a brute force attack and attain the password. However, this required the attacker to be close by and wait for the process to start.
In this case, Steube was able to use the Robust Security Network Information Element (RSN IE) of a single EAPOL frame. The RSN IE contains the router's Pairwise Master Key Identifier (PMKID), and this key is created when the user or victim of the attack attempts to login.
This, in turn, allows the attack to bypass waiting for the four-way authentication handshake to start. "No more waiting for a complete 4-way handshake between the regular user and the [access point] AP," Steube wrote.
Since there is no specific timeframe for when WPA3 will arrive, this type of vulnerability remains open. Steube does note in the blog that a router's roaming function must be enabled in order for the attack to work.
---
Zero in on the most attractive 5G NR deployment strategies, and take a look ahead to later technology developments and service innovations. Join us for the Deployment Strategies for 5G NR breakfast workshop in LA at MWCA on September 12. Register now to learn from and network with industry experts – communications service providers get in free!
---
"At this time, we do not know for which vendors, or for how many routers, this technique will work, but we think it will work against all 802.11i/p/q/r networks with roaming functions enabled (most modern routers)," Steube wrote.
While novel right now, Steube writes that the attack will eventually be rendered useless when the new WPA3 protocol goes into effect.
"WPA3 will be much harder to attack because of its modern key establishment protocol called 'Simultaneous Authentication of Equals' (SAE)," Steube wrote.
Related posts:
— Scott Ferguson is the managing editor of Light Reading and the editor of Security Now. Follow him on Twitter @sferguson_LR.