In response to an increase in attacks that use Remote Desktop Protocol (RDP) as a starting point, Trend Micro has issued its own warning through a InfoSec Guide designed to increase awareness around this particular security issue.
The security firm's guide builds on the FBI's previous public service announcement. That PSA recommended businesses and private citizens review and understand what remote accesses their networks allow and to disable RDP if that is not needed.
In its report, Trend Micro notes that it has detected more than 35 million brute force login attempts on home computers and personal devices in 2018. Attempts through RDP account for 85% of the total number of attacks recorded.
Trend Micro also notes several campaigns that use RDP.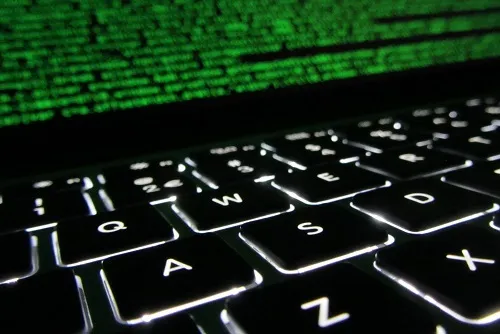 For ransomware, researchers found that a combination of the SamSam ransomware and RDP-brute force attacks were used as an entry point earlier this year that infected thousands of machines in the healthcare sector before it was detected.
Crysis ransomware was also detected in 2016, targeting businesses in Australia and New Zealand by brute forcing RDP among other means of distribution. Using RDP, Crysis would scan for other vulnerable network drives and shares, as well as encrypting data. It had the potential to allow the attackers to inflict more damage through escalated privileges, including the US healthcare sector.
Targeted attacks were also enabled by RDP. "vtask.exe" -- a custom tool that had been observed in such an attack. It hides current session-running Windows tasks and was first found when Microsoft introduced RDP. The tool enables the main window running in the attacker's monitor to search for sensitive information, while the user of the targeted computer is not logged on.
The tool came from an outdated Windows version, but it can still disrupt current processes when port 3389 is abused.
Worms use RDP as well.
The Morto malware family continues to be one the most prevalent worms observed by Trend Micro since 2011 that uses RDP to propagate. Using a set of predefined credentials, attackers have used it to see which systems or networks can be remotely infiltrated once the malware's DLL payload has been executed.
Trend does have some mitigation techniques it recommends.
Reducing exposed attack surfaces is one.
Like the FBI, Trend Micro advises closing RDP port 3389 if it is not in use to ensure non-authorized users and outsiders cannot easily have an entry point for attack. If the port must remain open, then limit the source addresses allowed to access it using Firewall Access Control Lists (ACLs).
Along with this, checking the configurations to prevent unintentionally opening RDP ports is wise.
Disabling shared drives access cuts off another potential attack path.
Also, restricting RDP network admin access to a specific list of authorized users is always helpful. Of course, maintaining RDP patches to the latest level should go without saying.
Setting up a system of attack monitoring -- number of failed login attempts, for example -- could alert you to a problem you didn't know you had.
RDP can be a dangerous vulnerability since it is designed only to let other people access your system. Control and selective use of it is mandatory.
Related posts:
— Larry Loeb has written for many of the last century's major "dead tree" computer magazines, having been, among other things, a consulting editor for BYTE magazine and senior editor for the launch of WebWeek.