The healthcare industry was the target of several ransomware-related cyber attacks in 2017, as attackers created ways to profit off each major incident, according to a report released this week.
Overall, ransomware attacks grew three fold from 2016 to 2017, according to Cylance's 2017 Threat Report, which is based on data that the company collected between January and December 2017.
While it was the healthcare industry that took the lion's share on ransomware attacks, Cylance's examination of its data showed that the food and beverage industry sustained the highest volume of attacks last year.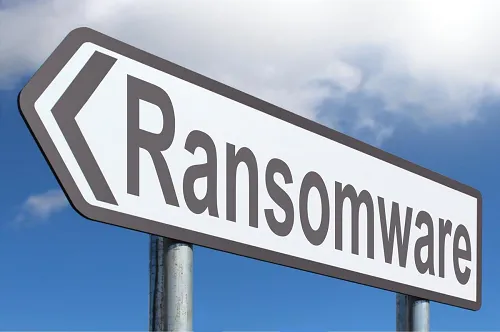 Overall, Cylance looked at 10 of the most destructive ransomware attacks that happened in 2017, which included WannaCry, Upatre, Cerber, Emotet, Locky, Petya, Ramnit, Fareit, PolyRansom and Terdot/Zloade. These same attacks also featured prominently in another list of attacks during that 12-month period. (See Kaspersky Names WannaCry 'Vulnerability of the Year'.)
One name left off the list was SamSam or Samas, a self-sufficient ransomware attack that doesn't rely on command and control systems, and has been invading different hospitals and healthcare organizations for several years. A variant of this malware has also been linked to a recent cyberattack in Atlanta. (See SamSam Ransomware Continues Making Hospitals Sick.)
Driving almost all of this, unsurprisingly, is profit.
The Cylance report notes a rise in the number of ransomware-as-a-service (RaaS) attacks, which is making these types of cyber attacks easier to pull off, and also profitable to a larger group of criminals.
"With commoditized malware, malicious scripts, and new attack delivery methods available, it is now easier than ever before for anyone with minimal attacker skills to initiate targeted attacks," according to the report.
---
The fundamentals of network security are being redefined -- don't get left in the dark by a DDoS attack! Join us in Austin from May 14-16 at the fifth-annual Big Communications Event. There's still time to register and communications service providers get in free!
---
This trend of "as-a-service" attack is continuing into this year, with recent reports that the Rubella Macro Builder crimeware kit dropped from the previous price of $500 to rent to as low as $40. (See Rubella Macro Builder Crimeware Kit Price Drops to $40.)
However, despite the rise of ransomware, as well as other types of attack including crypto jacking and crypto mining schemes, the top two infections targeting the enterprise remain email and drive-by downloads.
While the types of attacks are getting more sophisticated, the Cylance report found that many of the tried-and-true methods of preventing a breach or a cyberattack still hold true. These include:
Keeping hardware and software updated
Managing access and permissions within the enterprise infrastructure
Limiting and monitoring remote access
Employee training to help people identify social engineering and phishing schemes
Physical security around critical infrastructure
Related posts:
— Scott Ferguson is the managing editor of Light Reading and the editor of Security Now. Follow him on Twitter @sferguson_LR.