If a person walks into your office and produces a pistol, you know you're in trouble. It's a one-on-one situation, but you can at least try and negotiate. Personalized spear-phishing attacks leave no such wiggle-room. And, they're actively getting more difficult to deal with.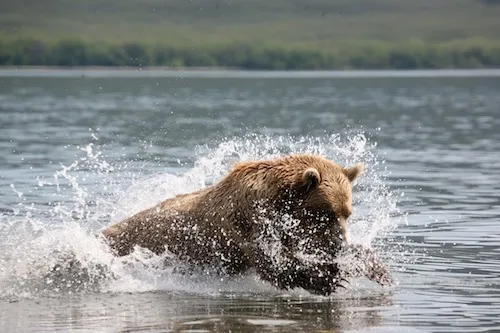 Phishing itself takes little skill. It's a quantitative game. One recent attack came from a blank email with an attachment payload. Not even any text. But some people out there will open it. Often the "score" is very little. By comparison, spear-phishing is a qualitative practice. Target a small group of individuals. Research their personalities. Reach out to them with highly individualized content. They just might open an email or attachment. And the "score" here is much bigger. The biggest attacks are known as whaling, for a good reason.
A evolved type of spear-phishing campaign takes whaling to a whole new level. It's sneaky. It insinuates itself into an in-progress email conversation, interjecting itself, hijacking the conversation, but doing so in a very believable way. And, we could speculate, does so at the one moment where users will pay even less attention to the authenticity of an email because it is a reply to an existing discussion. These emails are not dropping in out of the blue sky and undergoing the usual recognition checks that users make, they already seem part of a regular conversation.
A recent Microsoft Office weakness has contributed to making this development possible. Microsoft has subsequently issued a patch, but the point is that it has taught hackers how to appear even more authentic to the one person that holds the value in an organization.
The latest -- still-active -- campaign which confirms the trend, was analyzed by Palo Alto Networks' Unit 42 research team. The hacker sent customized decoy content from multiple compromised email accounts from a legitimate domain in north-east Asia that delivered a PoohMilk and Freenki malware payload.
PoohMilk is a first stage loader, and after a successful exploitation, it sets persistence in the registry with the appropriate command line argument to execute the second stage payload, Freenki. This piece of malware collects host information and then serves as a second stage downloader.
To avoid successful detection, the hacker was observed to rotate the second stage downloader loader, not always using Freenki. Unit 42 said this is intended to lower the chance of payload malware getting exposed to the security research community, as it hides its malicious behavior when being analyzed by automated analysis systems without the proper command line argument.
It's difficult to assess how commonplace this type of attack is becoming, because its targets are so small in number.
"We don't have any specific statistics on how widespread this is," Christopher Budd, senior threat communications manager at Palo Alto Networks told SecurityNow. "A key point is that this is so highly targeted that it requires a lot of focused work on the attacker's part: this inherently limits how widespread these kinds of attacks can be."
The current campaign continues with nothing to indicate it has ceased or run by its 'sell by' date.
---
You're invited to attend Light Reading's 11th annual Future of Cable Business Services event. Join us in New York on November 30 for the premier independent conference focusing on the cable industry's continuing efforts in the commercial services market – all cable operators and other communications service providers get in free.
---
"We can't say conclusively how long it's been underway," said Budd. "We have observed characteristics shared between this campaign and previous attacks noted in January and August 2016."
So, it's a new attack concept, that largely relies on a lack of patching and other security to break in. In the same way that someone receiving an email reply in a conversation wouldn't likely look closely at the authenticity, they may also worry so little about this attack (or not even know about it) to the point where they feel their patching and security is sufficient. And that's the problem.
Related posts:
— Simon Marshall, Technology Journalist, special to Security Now