Phishing attacks remain one of the oldest types of security concerns for enterprises, but that doesn't mean they have lost their ability to trick end-users into clicking. In fact, recent reports show increasingly sophisticated and deceptive schemes.
The number of phishing attacks has been on an uptick in the last two months, according to one report, released Monday, from Barracuda Networks. The company's software blocked more than 1.5 million phishing emails in May, and research observed over 10,000 unique attempts.
In June so far, Barracuda blocked 1.7 million phishing emails with more than 2,000 unique attempts.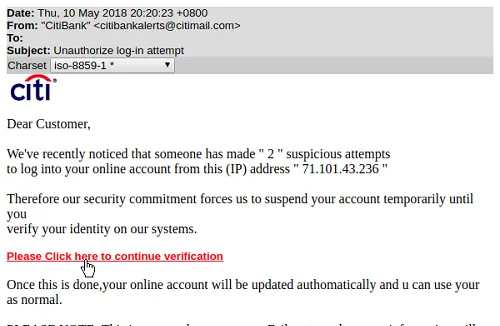 Jonathan Tanner, a software engineer with Barracuda and the author of the June 25 study, wrote in an email to Security Now that it's difficult to determine why phishing emails increase or decrease in certain months.
"Generally speaking, there's always a chance that criminals could take advantage of current events, holidays, etc. to base campaigns around," Tanner wrote. "This could be anything from composing messages around summer sales, for example, or right now we have the World Cup going on -- it wouldn't be surprising to see a phishing campaign based on either of those subjects."
In fact, Check Point noted a specific phishing scam targeting World Cup fans that started around the time the tournament began in early June. (See World Cup Penalty: Phishing Campaign Targets Soccer Fans.)
The Barracuda report follows similar analysis from Palo Alto Networks' Unit 42, which published a blog post on June 18, that looked at phishing emails for the first quarter of this year. Overall, researchers noted that while exploit kits had declined, the number of malicious emails had not.
Specifically, Palo Alto found over 150 phishing domains being hosted in the US, with the next closest being Germany with 28. Poland had 13.
"In the first quarter of 2018, we found 4,213 URLs from 262 unique domains used in phishing attacks. On average, we found one domain serving 16 different phishing URLs," according to the blog post.
---
Boost your understanding of new cybersecurity approaches at Light Reading's Automating Seamless Security in Carrier & Enterprise Networks event on October 17 in Chicago! Service providers and enterprises receive FREE passes. All others can save 20% off passes using the code LR20 today!
---
In his email, Tanner noted that the rise of malware-as-a-service makes these types of attacks much easier to start, as well as more profitable for the people behind them.
"Credentials, whether phished directly or obtained through malware, are a profitable commodity at scale so there is certainly an incentive to break into this market," Tanner wrote. "As another example of copying the SaaS model, botnets are 'rented' for distribution of such emails, making logistics easier. Ransomware has been a big contributor over the past few years as well, although it's likely to decrease as protections are put in place on the victim-side, prevalence of victims not receiving their files post-ransom payment increases, and fewer victims opt to pay the ransom."
And this is where an increasingly level of sophistication comes in.
Along with new statistics, Barracuda released several examples of phishing emails, including one that distributes malware by urging the reader to open an attachment that relates to an urgent matter. From there, the attackers can distribute viruses, worms, bots, ransomware, password stealers and more.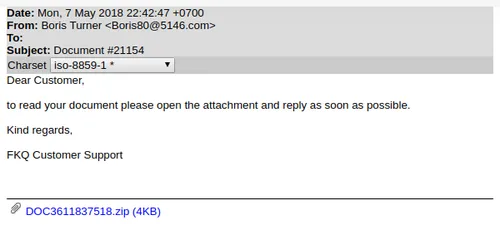 In another example, Barracuda researchers found a spear phishing campaign involving cybercriminals registering domain names and involved in "typosquatting," specifically misspelling Netflix as "Netfliix" in order to get the email reader to click on a link or attachment.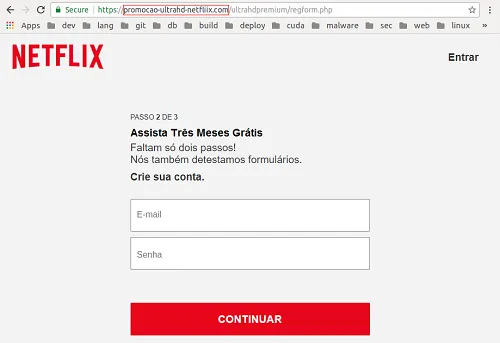 "It's possible that less sophisticated attackers will increase their sophistication level as they familiarize themselves with the techniques available, but there will likely always be a large number of newcomers to the market as well that use unsophisticated techniques and poor grammar," Tanner noted. "Ultimately, if an attacker achieves their goals with a lower level of sophistication, there isn't much incentive to increase it. I think there will always be a place for both highly sophisticated attacks that are barely differentiable than real email as well as unsophisticated, mass attacks that simply rely on a few users falling for the trick."
Related posts:
— Scott Ferguson is the managing editor of Light Reading and the editor of Security Now. Follow him on Twitter @sferguson_LR.