In May, restaurant-finding service Zomato discovered its users' actual names, usernames, passwords and email addresses for sale on the dark web after suffering a security breach. Working with the hacker to get the sales link taken down, the company found that the vector for the attack originated when the hacker hacked into an employee's GitHub account -- compromising Zomato's code. The hacker was able to do this only because that employee had used the same email address and password on his GitHub account as he had for a webhosting service, 000webhost. 000webhost's user database (including plaintext passwords) had been compromised about a year and a half prior, and the employee had apparently neglected to update his duplicate password on GitHub. Moreover, neither his 000webhost account nor his GitHub account was secured by multifactor authentication (MFA).
Security vs. accessibility
Security experts have long known and long preached that relying on a single authentication factor can be highly detrimental to account security; ditto for password recycling. As users, however, we cannot bloody well be expected to keep track of countless well-constructed passwords and use MFA for every little thing we do. Security and accessibility, after all, are archrivals. Perfect security means zero accessibility -- and vice versa.
Accordingly, the more security-conscious among us are compelled to prioritize. Maybe something that doesn't matter much, like a free Pandora account containing little to no PII, is fine with minimal security. Conversely, an online banking account should, perhaps, ideally have as many authentication factors and as long and an entropic a password as your bank will let you throw at it.
The problem for laypeople is distinguishing the levels in between.
More than MFA
Zomato, incidentally, is not the only company to recently suffer a user database breach because of links between employees' personal accounts and their work compounded with a lack of MFA.
---
You're invited to attend Light Reading's Virtualizing the Cable Architecture event – a free breakfast panel at SCTE/ISBE's Cable-Tec Expo on October 18 featuring Comcast's Rob Howald and Charter's John Dickinson.
---
This is not strictly an MFA problem, however. Cybersecurity pundits have noted that MFA is not an all-purpose salve -- particularly when it is not implemented well. The US National Institute for Standards and Technology (NIST) deprecated SMS-based MFA a year ago because of the problems of and common neglect in verifying that the phone number used for SMS authentication is actually associated with both a mobile service and physical device. Meanwhile, biometric authentication carries with it its own bevy of inherent problems.
MFA is but one tool in the InfoSec toolbox. What's really missing is a culture of security -- something difficult to cultivate indeed.
Teach personal security; the rest will follow
The solution, therefore, is accessible and practicalall-purpose security training for employees that brings security home for them. It is something more than a series of irritated emails from the IT department after something goes wrong. And it is definitely something more than "Here's the company handbook; let me read it to you verbatim. Now sign this form." Truly effective security training -- the kind that employees take with them and instill in themselves -- happens when you show them how and why it is important in their everyday lives, and how and why to incorporate it into their everyday lives.
"What you do is you give them training that will help them in their personal life," said Patrick Hynds, president and founder of New Hampshire-based cybersecurity consultancy DTS, in an interview on security training, "and you show them how it's applicable to their work life."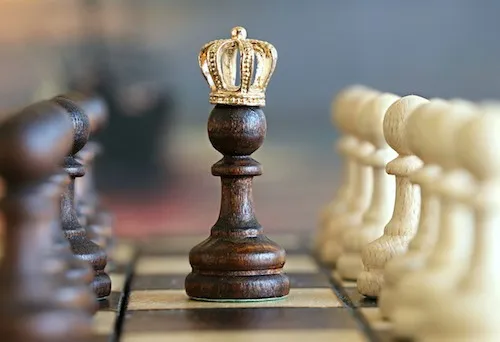 Security professionals like Hynds report greater success in security training -- in terms of both actual engagement in the training itself as well as long-term impact -- when personal, rather than strictly organizational, cybersecurity training is given to employees. Teach an employee how to make their banking and social-media accounts more secure, why taking those steps is important, and how one service can be hacked via another, and the employee will begin to think for himself or herself in terms of security impact when acting both at work and at home.
If employees understand the how and why of spotting and avoiding phishing scams and malware links in their personal communications, they'll be better prepared for when one hits their work inbox. If, all on their own, they stop password recycling for at least all but the blandest of accounts and can be taught tricks on how to make their passwords both more secure and easier to keep track of, that can mean fewer burdensome password requirements for employees to kvetch about. If employees can develop a knack for identifying safe and unsafe online behaviors, that becomes a load off of IT administrators' minds.
Employees making these small changes in their personal online lives will help to guard against the kinds of attacks suffered by Zomato and 8tracks. Such security-fostering activities can also help better enable and secure a BYOD strategy. More importantly, a security approach that addresses employees' attitudes and practices about their personal security promises to herald in an organization-wide security mindset -- without any grandiose talk about culture and change.
Related posts: