There's no denying the immense popularity of Microsoft Office 365 and Google's G-Suite to business of all sizes. With a reported 60 million commercial users worldwide and 50,000 new users being added per month, Office 365 continues to outpace its "frenemy" at Google, which currently boasts about 3 million customers, and continues growing.
While there are benefits to these cloud-based business apps, the majority of users -- if not all of them -- use email the most.
Unfortunately, neither Office 365 or G-Suite are immune to the email phishing epidemic that today serves as the catalyst for almost nine out of ten cyberattacks. (See Phishers Are Finding Ways Around Office 365's ATP Feature.)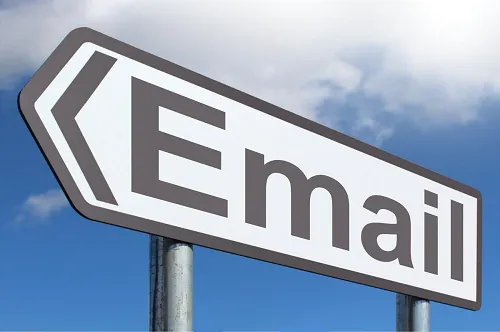 If you're unfamiliar with how phishing has evolved, know this: it has grown from a mere nuisance into a powerful hacking technique used to deliver fraudulent messages, ransomware and malware. To their credit, Microsoft and Google have increased efforts to safeguard the integrity of their users' mailboxes, and have done a respectable job at deploying email scanning and filters to root out spam and signature-based phishing emails.
However, both have been unable to identify and mitigate a very specific type of email phishing known as business email compromise (BEC) -- socially-engineered attacks that are meticulously designed without a malicious payload, such as an attachment or link, making it all but impossible for humans and most technology to distinguish. (See FBI: Ransomware Contributed to $1.4B in Losses in 2017.)
Common BEC schemes involve bogus invoices from trusted suppliers, CEO fraud, requests from HR for personal information on employees, solicitations to fill out tax forms and appeals to complete for time-sensitive wire transfers.
How hackers defeat email security
Attackers are intelligent and motivated. For example, they know that they can activate Office or G-Suite mailboxes as often as they would like, testing numerous attack methods through trial and error until they find a strategy that works. They also know that Office 365 and G-Suite deploy secure email gateway technology, which relies on signatures and adherence to rules to identify attacks.
Unfortunately, BEC does not conform to any such restrictions, and thus easily defeats gateway security.
As an example, a major Gmail vulnerability allowing spear-phishing emails to bypass its anti-phishing Sender Policy Framework (SPF) security was discovered. Dubbed the "Ronald Reagan attack" because it originated from Reagan.com, attackers sent malicious emails from an external server, tricking Gmail security into thinking the message was sent from an internal email account. Security experts attributed this vulnerability to a Google policy dubbed "dots don't matter," which ignores periods in email addresses -- for instance [email protected] and [email protected] would be recognized as one and the same.
Microsoft Office 365 Advanced Threat Protection (ATP) also has several well-known security vulnerabilities.
Researchers at Cyren analyzed more than 10 million messages sent through its servers last year and discovered 10% were spam, malware or phishing attempts. More recently, hackers devised a strategy that enables them to bypass Office 365's reputation filtering and SafeLinks, putting malicious emails straight into an inbox. Additionally, a newly discovered vulnerability called baseStriker, which splits and hides malicious links in phishing emails, has also proven to defeat Office 365 email security.
Keeping complex emails out of the inbox
Certainly, Office 365 and G-Suite do offer effective security at the macro level. Microsoft's ATP can now check links for redirects, scan attachments for malware, analyze emails for spoofing and scan for signs of phishing attacks.
It also features anti-spoofing frameworks such as SPF, Domain-based Message Authentication, Reporting, and Conformance (DMARC) and DomainKeys Identified Mail (DKIM), and sends real-time reports with visibility into all malicious emails targeted and blocked by Office 365.
Gmail has recently updated its service with new security features to provide better protection against malware and phishing scams. Its detection model uses the Safe Browsing service with a list of URLs by known ISPs. It has also implemented a new Security Checkup and phishing protections in Chrome.
But let's be clear: Until Office 365 and G-Suite can more effectively integrate social engineering defenses into their email security, all end users should look to supplement their phishing defenses with security at the mailbox level. Moving security down the stack from the server to the inbox can help identify and remediate social engineering attacks through analysis of account information and user communication habits to determine what "normal" communications should look like, and block messages that do not meet such criteria.
At a time when one single message can lead to a catastrophic breach, Office 365 and G-Suite simply aren't doing enough.
Related posts:
— Eyal Benishti is a veteran malware researcher and the founder and CEO of IRONSCALES, an advanced phishing threat prevention platform.