President Trump's nuclear diplomacy with North Korea may have yielded an unexpected benefit for North America: reduced cyberattacks from at least one group associate with the North Korean regime.
Covellite, a group associated with attacks on electrical and other critical facilities, as well the theft of intellectual property, has ceased its activity in North America after being active since at least the middle of 2017, according to Dragos, a company that specializes in industrial control system (ICS) security.
This cyberespionage group has also targeted facilities in Asia and Europe.
Dragos has observed Covellite use phishing emails that contain malicious Microsoft Word documents, typically ones that look similar to resumes or invitations, to deliver malware and infect systems. These documents contain remote access tools (RATs), and once the payload is delivered, the malware allows the group to conduct industrial espionage and gain access to other parts of the network.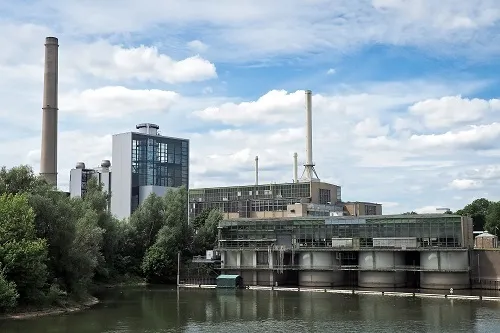 Now, however, the group's activities seem to be on hold, especially in North America, according to Dragos:

COVELLITE remains active but appears to have abandoned North American targets, with indications of activity in Europe and East Asia. Given the group's specific interest in infrastructure operations, rapidly improving capabilities, and history of aggressive targeting, Dragos considers this group a primary threat to the ICS industry.
In their May 31 report, Dragos researchers note that Covellite's malware and infrastructure is similar to another North Korean-backed group, which is alternatively called the Lazarus Group by some, and Hidden Cobra by others.
---
Now entering its fifth year, the 2020 Vision Executive Summit is an exclusive meeting of global CSP executives focused on navigating the disruptive forces at work in telecom today. Join us in Lisbon on December 4-6 to meet with fellow experts as we define the future of next-gen communications and how to make it profitable.
---
Lazarus or Hidden Cobra is the group that is behind several of the biggest malicious hacks, including the one that targeted Sony Pictures four years ago. (See Cybercrime Is North Korea's Biggest Threat.)
While Covellite and Lazarus do share some technical similarities, it's not clear if the two groups work in conjunction. In fact, despite the fact that Covellite has backed away from attacking US targets, the FBI and US Department of Homeland Security issued a joint warning last week about two different strains of malware stemming from the Hidden Cobra group that is targeting industries including media, aerospace and finance as well a critical infrastructure. (See FBI & DHS Warn About 2 North Korea Malware Threats .)
Maybe not every cyberespionage group got the memo that the US and North Korea summit is still scheduled for June 12.
Related posts:
— Scott Ferguson is the managing editor of Light Reading and the editor of Security Now. Follow him on Twitter @sferguson_LR.