A new vulnerability in software made by Schneider Electric could make power plants and other industrial-grade facilities susceptible to remote attacks and sabotage, according to new research published this week.
Tenable, a security research firm, found the remote code execution vulnerabilities in two pieces of software made by Schneider Electric -- InduSoft Web Studio and InTouch Machine Edition.
Both of these Schneider toolsets make up part of a facility's Supervisory Control and Data Acquisition (SCADA) systems, which in turn is part of the Industrial Control System or ICS. While these systems are typically used to collect and analyze data from different connected systems, an attack could shut down or cripple an entire plant, or an attacker could steal company data or blueprints as part of an espionage scheme.
SCADA and ICS systems are found in power and nuclear plants, as well as other large, critical infrastructure facility. Attacks against them are proving to be one of the big trends that security watchers are following this year. (See 5 New Network Attack Techniques That Will Keep You Awake at Night.)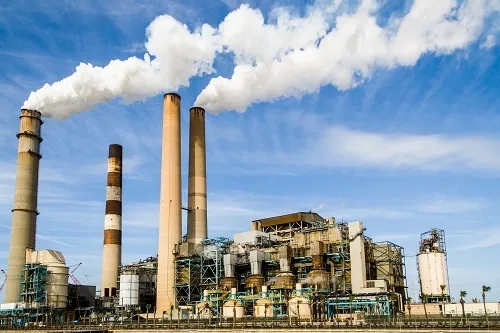 Tenable's May 2 alert comes at a time when the US Computer Emergency Readiness Team (US-CERT), along with the FBI and the Department of Homeland Security, have warned businesses about attempts by Russia-backed groups to hack into critical infrastructure. (See FBI & DHS Accuse Russia of Hacking Critical Infrastructure.)
Some of these attacks date back to as far as 2011, when a piece of malware called "Dragonfly" was spotted in the wild. It has been re-engineered to target nuclear facilities, according to reports. (See Dragonfly Targets US Nukes.)
In the case of this latest vulnerability detailed on Tuesday, the security firm noted:

Tenable Research found a new stack-based buffer overflow in InduSoft Web Studio and InTouch Machine Edition. A threat actor could send a crafted packet to exploit the buffer overflow vulnerability using a tag, alarm, event, read or write action to execute code.
Tenable further notes that the vulnerability can be remotely exploited without authentication and will then target the IWS Runtime Data Server service, by default on Transmission Control Protocol (TCP) port 1234. From there, malware can implement a custom protocol that can then issue various commands.
---
The fundamentals of network security are being redefined -- don't get left in the dark by a DDoS attack! Join us in Austin from May 14-16 at the fifth annual Big Communications Event. There's still time to register and communications service providers get in free!
---
Luckily, in this case, Tenable notes that Schneider has issued two patches, InduSoft Web Studio v8.1 SP1 and InTouch Machine Edition 2017 v8.1 SP1, to address this particular vulnerability and the firm recommends that those should be applied right away.
Earlier this year, Schneider began working with Symantec to find the origin of the Triton Trojan, which targets the Triconex Safety Instrumented System (SIS) controllers that are made by Schneider. SIS controllers provide emergency shutdown capabilities for large industrial complexes and by targeting this part of the infrastructure, the malware can cause physical damage to the facility. (See Schneider Electric Offers Additional Details on Triton Malware.)
Related posts:
— Scott Ferguson is the managing editor of Light Reading and the editor of Security Now. Follow him on Twitter @sferguson_LR.