A newly discovered botnet is able to infect up to 100,000 home routers at a time, in order to blast out spam by connecting to webmail servers that host Outlook, Hotmail and Yahoo email accounts, according to researchers.
The botnet, which goes by the name BCMUPnP_Hunter, was first observed by researchers with Qihoo 360's Netlab in September, according to a November 7 blog post. It specifically targets home routers that have the BroadCom Universal Plug and Play (UPnP) feature enabled, which is where the botnet gets its name from.
Specifically, the botnet takes advantage of a five-year-old vulnerability in the BroadCom UPnP discovered by DefenseCode but was only disclosed in 2017. This flaw then allows an attack to execute malicious code on an unprotected router.
Since this particular Broadcom UPnP feature is used fairly universally in the home routers market, research believe that as many as 116 different devices could be targeted by the BCMUPnP_Hunter botnet.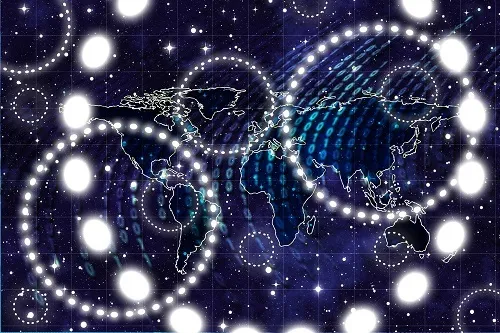 Researchers found that this particular botnet is mainly active in the US, China and India.
Starting in early September, Netlab researchers first noticed multiple spikes on Transmission Control Protocol (TCP) port 5431, with more than 100,000 scans being conducted at a time. It took to team some time to tweak its honeypots in order to capture samples of the botnet at work. However, once they did, they noticed:

The interaction between the botnet and the potential target takes multiple steps, it starts with tcp port 5431 destination scan, then moving on to check target's UDP port 1900 and wait for the target to send the proper vulnerable URL. After getting the proper URL, it takes another 4 packet exchanges for the attacker to figure out where the shellcode's execution start address in memory is so a right exploit payload can be crafted and fed to the target.
Part of the attack includes a self-built proxy network, which communicates with the various webmail servers in order to send out spam. One reason for this assumption is that connection to the webservers are made through TCP port 25, which is assigned to the Simple Mail Transfer Protocol (SMTP) and helps in the transmission of email.
Over the last 12 months, various security researchers have found various attacks taking advantage of flaws and vulnerabilities within routers used either in homes or small businesses. For instance, the VPNFilter malware created a botnet based on some 500,000 infected routers before being shut down by the FBI. (See VPNFilter Is 'Swiss Army Knife' of Malware.)
In the case of VPNFilter, it's believed that a Russian-backed group was behind the attack, but the researchers at Netlab did not venture a guess of who might have started BCMUPnP_Hunter.
However, unlike some of these other botnets, BCMUPnP_Hunter appears to be a complete original, with the researchers unable to find similar source code when searching the web. "It seems that the author has profound skills and is not a typical script kid," according to the Netlab post.
Related posts:
— Scott Ferguson is the managing editor of Light Reading and the editor of Security Now. Follow him on Twitter @sferguson_LR.