In the digital age, online pornography draws a lot of eyeballs, and a lot of open billfolds. The porn sites are easy to find, but some of the biggest are delivering malware payloads that are less easily discovered.
Browsing porn has always had a cautionary "buyer beware" label. Substantial content is free, widening the potential audience, but also increasing the number of those targeted with malware that has evolved beyond the simple viruses of yesteryear.
Porn is becoming the bait of choice for cybercriminals looking to exploit users who are -- by and large -- vulnerable because they're accessing porn furtively, and don't want scrutiny of their browsing behavior. According to new figures from Kaspersky Lab, about 25% of mobile users who encountered malware last year were attracted to it because it was coated in an illicit adult content wrapper.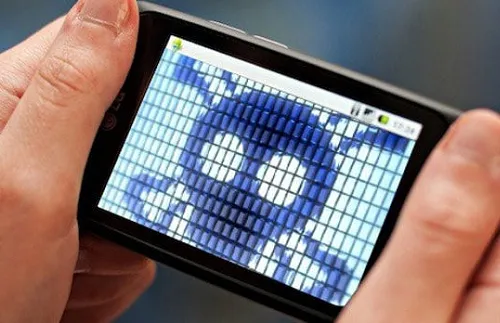 By comparison, that's about 1.2 million mobile users versus only 50,000 PC users, suggesting a shift towards mobile malware.
"The US is the third-most attacked country by number of users, after Russia and India," Roman Unuchek, senior malware analyst at Kaspersky Lab, told SecurityNow. "Approximately 3% of US mobile users were attacked by porn-related malware in 2017."
Browsers of online porn have always been soft targets for malware exploits.
However, what's new is that this malware has now become codified into 23 different families that specifically use porn as the wrapper to launch several attacks through different vectors. These include mobile ransomware, phishing scareware and banking Trojans.
Caught in a compromising position
The nightmare scenario for users who privately view mobile porn is one where ransomware kidnaps the phone by locking it. Usually, a bogus message purporting to be from the FBI informs the user that they have been tracked viewing illegal porn and are subject to a fine.
Even if the user can somehow eliminate the ransomware without paying a fine, often the device's PIN code is randomized in the process and thus the device remains locked. So, could this type of threat apply to a host of devices all on the same family or group plan?
"We have not observed any mobile ransomware attacks of this nature," said Unuchek. "But some mobile malware uploads a user's list of contacts to their services and uses them to send SMS spam with links to malware. They may use real names from the stolen user's phone book."
Malware is usually distributed through watering hole attacks on both the fixed and mobile Internet; in this instance, criminals hack a porn website or the advertising platform that is used to show ads. Then a redirection automatically sends visitors to a page that serves them with malicious software.
A common threat plants a banking Trojan on the device that creates a bogus page as users attempt to pay for porn content or subscriptions, with victims entering their credentials into fake login or password fields instead of real ones.
Clickjacking is also a problem, facing almost 50% of users who encountered malware.
These so-called "clickers" open a web page and click on buttons without the knowledge of the user. In the best-case scenario, this activity is generating income for the hacker by gaining ad revenue when an ad is not legitimately being clicked. In the worst case, a clicker can open up a direct line to the user's bank account.
"Most clickers have the ability to clickjack web pages with WAP-billing, which is how the can steal money from user's account," explained Unuchek. "Usually they are stealing less than 1 USD a day, so the user can't easily spot them."
Yet another line of attack is the theft of user's account credentials. These are stolen and then hawked on the Dark Web for about 10% the cost of a legitimate unlimited annual account.
Stolen credentials
Stealing and then fencing porn purchase or subscription credentials is becoming a widespread practice, according to Kaspersky. Since 2016 nearly 75 million sets of account details for adult content Websites were stolen and later appeared for sale online.
The security specialist notes in particular the number of accounts stolen from Cams.com (62.6 million), Penthouse.com (7.1 million), Stripshow (1.42 million), 380,000 of xHamster accounts and about 791,000 thousand from Brazzers. Aside from that, about 400 million sets of credentials were removed from the AdultFriendFinder website, which offers to broker offline in real life (IRL) encounters rather than content for viewers.
Related posts:
— Simon Marshall, Technology Journalist, special to Security Now