Avecto has done the entire security field a service by analyzing the data that Microsoft issued through the company's Security Update Guide throughout 2017.
Microsoft Corp. (Nasdaq: MSFT) uses the Security Update Guide to detail the security vulnerabilities that affect all the company's products and services. Avecto's report takes a look at the results over the 12 months of 2017 and details the trends that emerged during that time.
The increase in Microsoft vulnerabilities from 2016 to 2017 is the largest in the company's history. Last year, the report found 685 vulnerabilities in total, which was 234 more the 2016 total. This is more than double the 325 that were found in 2013.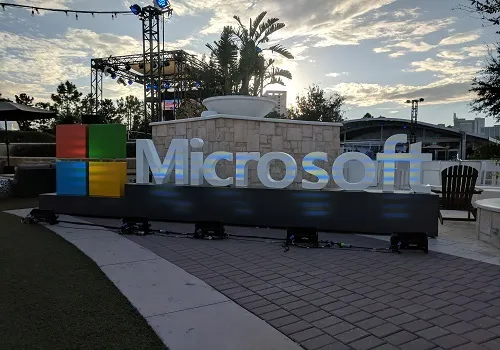 In addition, the number of reported vulnerabilities has risen 111% during the five-year period from 2013 to 2017.
Remote code execution (RCE) vulnerabilities were the most numerous of the total 685 vulnerabilities that were found -- coming in at 301. There has been a 58% increase in RCE vulnerabilities since 2013.
When only critical vulnerabilities are considered, there has been a 54% increase since 2016 and 60% between 2013 and 2017.
Other classifications of vulnerabilities included information disclosure, elevation of privilege, denial of service, security feature bypass, spoofing and tampering.
However, 587 vulnerabilities were reported in 2017 across Windows Vista, Windows 7, Windows RT, Windows 8/8.1 and Windows 10 operating systems. Avecto calls this a record high. The total is 232 vulnerabilities more than what it reported in 2016, as well as a 132% increase of the numbers that were reported five years ago.
The number of vulnerabilities in Windows 10 jumped 64% last year, and critical vulnerabilities in Microsoft browsers rose 46% since 2013. It may be argued that these sorts of increases should actually be expected, since new products such as Windows 10 will have increased security scrutiny and therefore more vulnerabilities identified.
The report also notes that vulnerabilities in Microsoft Office continued to see a year-on-year rise, hitting a record high of 87 in 2017. Since 2013, critical vulnerabilities have doubled, although these issues increased from six to 12.
---
The fundamentals of network security are being redefined – don't get left in the dark by a DDoS attack! Join us in Austin from May 14-16 at the fifth annual Big Communications Event. There's still time to register and communications service providers get in free!
---
What can be done about this is where the report shifts from useful data to a bit of a sales effort. Avecto sells user privilege management software. It also says in the report -- without presenting any direct evidence -- that removing local admin rights from most users would mitigate 80% of the critical vulnerabilities that were reported in 2017.
That does not mean the company may not be philosophically correct, however.
In the report Sami Laiho, a Microsoft Most Valuable Professional (MVP), notes: "For years, most security fronts have recommended least privilege as the most needed security feature out there. From my point of view, it still is -- as it would have blocked 80% of vulnerabilities."
So, least privilege may be a very good idea to deal with the problems Microsoft is evidencing. But it is no magic bullet since even the report admits that 20% of the vulnerabilities would have caused harm even with it in place.
In any case, the report shows that the vulnerabilities associated with Microsoft products and services are rising to ever-higher levels.
Related posts:
— Larry Loeb has written for many of the last century's major "dead tree" computer magazines, having been, among other things, a consulting editor for BYTE magazine and senior editor for the launch of WebWeek.