SAN FRANCISO — Got Skynet? Microsoft is putting artificial intelligence in charge of automatically responding to detected threats, with a forthcoming update to Windows Defender ATP.
In an announcement at the 2018 RSA conference this week, Microsoft is expanding its use of artificial intelligence and big data analytics behind the current levels of machine learning in its security platform. Today, AI is used for incident detection and investigation, filtering out false positives and making it easier for humans in the security operations center (SOC) team to determine the correct response to an incident.
Soon, customers will be able to allow the AI to respond to some incidents automatically -- which Redmond claims will cut time-to-remediation down to minutes.
In a blog post released April 17, Moti Gindi, general manager for Windows Cyber Defense, wrote: "Threat investigation and remediation decisions can be taken automatically by Windows Defender ATP based on extensive historical data collected, stored and analyzed in our cloud ('time travel')."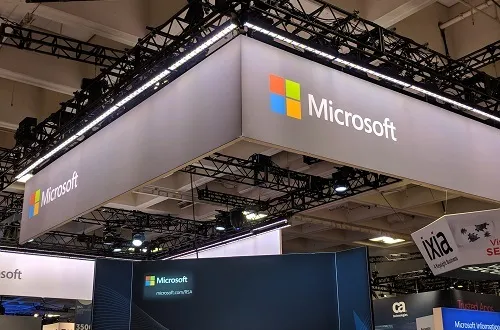 What type of remediation?
No, robots won't teleport from the future and shoot lasers at the cybercriminals. At least, that's not an announced capability. Rather, Windows Defender ATP will signal the Azure Active Directory user management and Microsoft Intune mobile device management platforms to temporarily revoke access privileges to cloud storage and enterprise applications, such as Office 365.
After the risk has been evaluated -- or after the CEO has yelled at the CISO from her sales trip overseas -- the access revocation can be reversed.
Another significant part of the Windows Defender ATP announcements: Threat signal sharing between Microsoft's various cloud platforms, which up until now have operated pretty much autonomously in terms of security.
In the example Microsoft offered in its statement, threats coming via a phishing email detected by Outlook 365 will be correlated with malware blocked by OneDrive for Business. In this incarnation, signal sharing will bring together Office 365, Azure 365 and Windows Defender ATP.
Microsoft does Mac, Linux and other partners
I was hoping -- hoping -- that Microsoft would finally release a Macintosh client for my Zune. But no, my hopes were crushed yet again. However, the company announced here what it calls the Microsoft Intelligent Security Association(ISA), a partnership program that integrates third-party security tools into Windows Defender ATP's management console.
Right off the bat, the ISA has a couple dozen members, ranging from Anomali to Ping Identity to Ziften.
Ziften, for example, has integrated its endpoint detection and response (EDR) tools for Macintosh laptops and Linux servers, allowing them to be managed along with Windows clients and servers on the same Windows Defender ATP console.
---
The fundamentals of network security are being redefined -- don't get left in the dark by a DDoS attack! Join us in Austin from May 14-16 at the fifth annual Big Communications Event. There's still time to register and communications service providers get in free!
---
Anomali correlates security alerts with info on relevant users and devices. Ping Identity creates a federation link for secure access to Azure Active Directory.
Heike Ritter, product manager for Microsoft Windows Defender ATP, told Security Now that the ISA fills in gaps without admins having to use multiple consoles, or learn multiple tools.
"Windows Defender ATP is designed to protect, detect and respond, on Windows clients. Customers don't want to have multiple solutions, they want to have one solution," Ritter said. "Clients can still use one single solution, Windows Defender ATP, and all the data enters the same database and the same console. They can do investigations across multiple endpoints, in a single console, which is very important to them."
Related posts:
— Alan Zeichick is principal analyst at Camden Associates, a technology consultancy in Phoenix, Arizona, specializing in enterprise networking, cybersecurity and software development. Follow him @zeichick.</p