At Microsoft's Ignite conference, which brings developers, partners and customers together for a week of education and enthusiasm, CEO Satya Nadella took the opening-morning keynote stage to deliver an address that was short on details about new products but long on vision. The details on display boiled down to four carefully curated words or phrases: mixed reality; artificial intelligence; Graph; and quantum computing.
If you're a Microsoft customer, your future workplace and development environments will rest on at least one, and possibly all, of these. And if they're not part of your vocabulary already, it's time to start your education so you can begin thinking about how you will protect each -- and how you might use each to protect the rest of your infrastructure.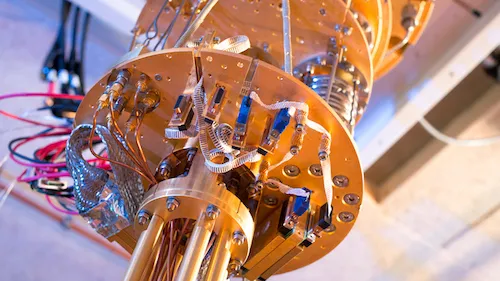 Mixed reality
I scratched my head about this one for a moment, but it's really pretty simple: What the rest of the world calls "augmented reality," Microsoft is labeling "mixed reality." In the keynote, there was a pretty nifty demo using a team at Ford, working on details of a new car while team members are in different locations, to show what could be possible.
Virtual reality is moving forward at a fairly rapid clip in a number of industrial applications and it seems that Microsoft is ready to move forward with their mixed reality applications, as well. Look for applications involving industrial design, big data analysis and remote medical consulting. And yes, you should probably also look for that one person who decides that joining the meeting through mixed reality avatar is much better than a simple video conference. Don't roll your eyes too loudly.
Artificial intelligence
We insist on adding more and more data to computers' workloads. And we insist on getting the results faster and faster. These two trends, brought together, require computing systems that are better at figuring out what we really want to know and the best way to put that information into our hands. Artificial intelligence is the tool that Microsoft is using to dramatically speed up today's process.
Artificial intelligence is being used to sort through massive piles of data to provide data that humans can then use as the basis for decisions. AI is also being used to make simple decisions so humans can be given more complex tasks that require more complex answers.
Until now, AI has been devilishly difficult and complex to program. Nadella talked about making AI easier to program and much, much less expensive to develop. This "democratization" of AI could make a huge difference in the type of application that AI can economically be applied toward -- it might be time for enterprise developers to start brushing up on AI concepts.
Graph
When Nadella started talking about Graph things got a bit complicated because the idea of Graph is so darned big. In one sense, Graph is the search facility that allow you to look for specific information anywhere inside your Microsoft-based infrastructure. In reality though, that view is much too limited.
Graph collects, collates, indexes and searches for data within a particular realm -- say, your internal network or LinkedIn. It also allows connections between these segments so that information can be gathered from a much greater range of sources. Finally, it delivers its results in a variety of ways, including through APIs, so that applications and services can become more data aware.
When joined with technology like artificial intelligence, Graph can begin to anticipate the information needs of users. Thinking about Graph is much more accurate in the new Microsoft universe than thinking simply about applications or data sets.
Quantum computing
My colleague Scott Ferguson has written an entire article on Microsoft's quantum computing effort, giving the low-down on things like qubits and cryogenic control units. I was much more interested in the idea that here was a computer that might someday be able to blow through complex problems in a time that makes measurement irrelevant.
Of course, if it will do that, it could also make passwords pretty much irrelevant. But that's the down side. It's much more interesting to think that this could a computing model that pretty much requires the cloud: It is unlikely that quantum computers will be within the economic reach of most computers within the next couple of decades.
The processing units for quantum computers are expensive. The environmental control units for quantum computers are massively expensive. When Microsoft does bring quantum computing as a service to Azure, researchers on projects ranging from cancer to climate change will rejoise.
Until then there's plenty more for Microsoft customers to think about and adapt to as the technology changes and they live ever more completely in Satya Nadella's world.
Related posts:
— Curtis Franklin is the editor of SecurityNow.com. Follow him on Twitter @kg4gwa.